More than 100 library guides to delve deep into the subjects that most interest you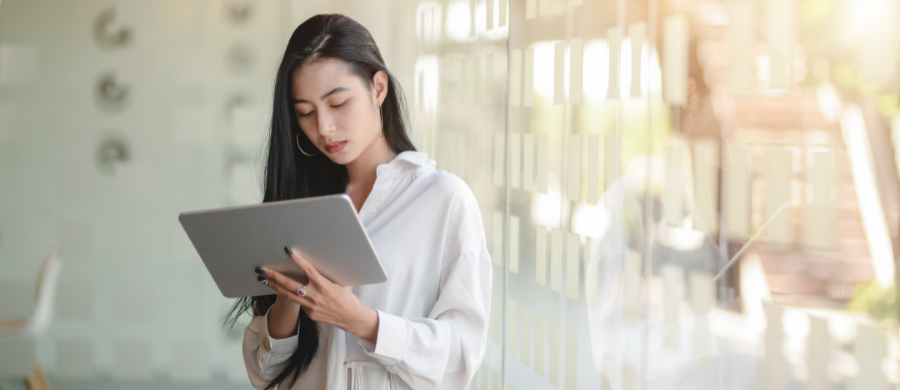 28/09/21
The Library prepares guides with documents, tools and websites on subjects of interest to the university community
The Library's dossiers are now its library guides.
The library guides (previously called dossiers) allow you to delve deep into a specific subject with content selected by the UOC's librarians in collaboration with the faculties and research centres.
Last year, the library guides received more than 87,000 visits.
The guides compile resources, in a variety of formats (websites, documents, images, etc.), that belong to the Library's collection or are open access and available to everyone.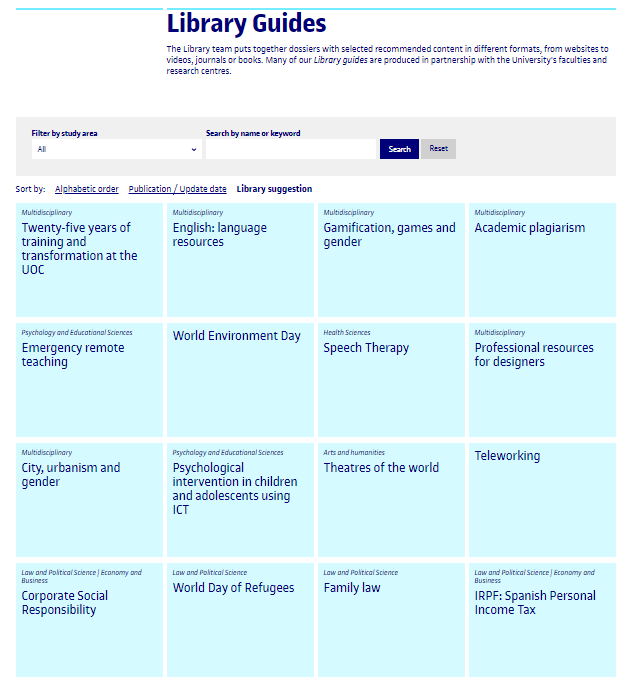 They are all classified in accordance with the UOC's fields of study and to select one all you have to do is use the Filter by study area option on the library guides page.
There is a wide range of different types:
Subjects covered by the courses
In some UOC classrooms, students will find a library guide, which can be consulted on the Library's website, as a complement to their learning. The University's experts invite you to access it:
Useful learning resources
This type of library guide has been designed to help students and research staff develop the information skills they need in their day-to-day activities:
Three guides with reference books and support tools to solve all your doubts about spelling, grammar and vocabulary.
Audiovisual galleries for papers and presentations in different disciplines, many of which are in the public domain or have Creative Commons licences.
Información para cumplir la normativa vigente en relación con la propiedad intelectual, usando la información de forma ética y respetando los derechos de autor.
Recommendations to organize digital archives and access them over the years.
All the information you need to manage data in the scope of research.
A selection of manuals to master the software used in the UOC's classrooms.
A collection of guidelines to help focus your research: sources to consult theses, writing techniques and publication support.
Dissemination of the Sustainable Development Goals
At the UOC we want to help meet the world's greatest challenges by providing tools and resources, fostering open knowledge and contributing to the incorporation of the gender perspective in teaching and research. With this in mind, we have prepared library guides such as:
Honorary doctorates and inaugural lectures
These library guides provide details on the careers of the people awarded honorary doctorates and the people invited to give the inaugural lectures for each academic year.
Suggest a subject you think is of interest to the UOC community and we will consider producing a monographic guide with a selection of in-depth content.