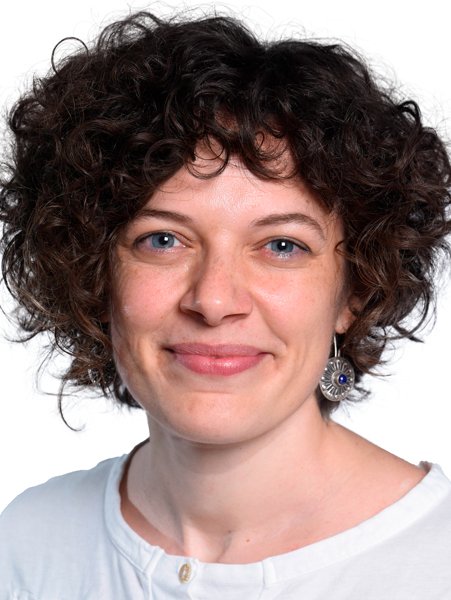 Àgueda Mercadal
Operative group: 

Library for Learning

.

Librarian for Psychology and Education, vocational training
Work fields:
Advice and support for teaching staff, Learning resources, Biblioguides, Searching for specialized information, Managing external resources, Quality of resources
How can Àgueda Mercadal help you?
She's the subject librarian for Psychology and Educational Sciences. She provides support for teaching staff from these faculties in the selection and management of learning resources. Her day-to-day work also involves answering their queries and doubts and suggesting materials that may be of use in their courses.
She also coordinates management of external learning resources: in other words, content such as journal articles, book chapters and legal texts that are not the property of the UOC and that need legal clearance from the holder of the relevant intellectual property rights.
Additionally, she is jointly responsible for drawing up our Library guides, dossiers with selected recommended content in different formats.
Like her other colleagues at the Library, she attends to the queries received by The Library Replies service
Education and professional career
Àgueda's studies and professional background have mainly been focused on the field of information sciences, but she has also specialized in e-learning in recent years. She has degrees in Library and Information Science, and in Documentation from the University of Barcelona. She also has a Master's Degree in Education and ICT (E-learning) from the UOC.
She has worked as a documentalist in different centres such as the Fundació Biblioteca Josep Laporte, Laboratorios Zambon, the University of Barcelona and CCyC (Antares Consulting). In the latter company, she was also responsible for corporate social media, a field in which she has specialized with a number of community management and information architecture courses.
For the past five years she has performed her current duties at the UOC Library while also coordinating for the Faculty of Health Sciences and the ICT Skills courses.
Personal interests
She loves breathing in nature, hiking in the mountains, going cycling, swimming, and snorkelling, as well as drawing, singing and travelling.