Online gender-based violence: types, myths and content for preventing it
Subject: 
Law and Political Science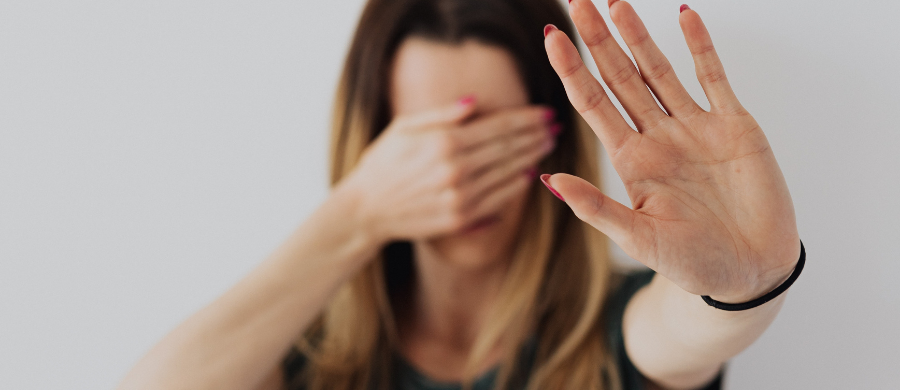 25/11/21
Last year, 855 women and girls were victims of internet sex crimes in Spain; 86% of them were underage girls.
Doxing, sextortion, revenge porn and online sexual harassment come in many forms, and the victims don't always recognize their abusive nature.
25 November has been declared International Day for the Elimination of Violence Against Women in the aim of highlighting all kinds of violence (physical, psychological, sexual, etc.) committed against women for the simple fact of their sex. With the support of lecturer Irene Montiel, on this date we shall be taking an in-depth look at the concept of gender-based cyberviolence and, more specifically, at one of the main forms it takes: internet sex crimes.
A range of studies show that women are one of the groups most vulnerable to cyberviolence. Almost two out of every ten women in Spain have been victims of sexual harassment, and say they have received "improper, degrading, threatening or offensive" messages on social networks such as Facebook, Instagram and Twitter. Also, 16% of interviewees have felt "offended, degraded or intimidated" by emails, WhatsApp messages or texts.
Gender-based cyberviolence comes in many different forms, from the sending of threats or insults on the web, to posting sexist or misogynist comments and even including the sharing of intimate images without the person's consent.
Gender-based violence in the online world
"The incorporeal nature of relationships, the speed, the lack of boundaries, the transnational, asynchronous character and the sense of anonymity" are some of the features that make the internet a fertile breeding ground for the criminal conduct of online offenders and for finding their victims", explains Irene Montiel Juan, an expert in internet sex crimes who teaches courses for the UOC's Bachelor's Degree in Criminology Master's Degree in Cybercrime.
"Today, anyone putting sensitive information online is a potential victim", she adds.
At the same time, in a digital environment, victims have to deal with a lack of safe spaces, as "people can be attacked or humiliated 24/7, anywhere" as well as a lack of defence due to "the loss of control", as in the case, for example, of the spreading of intimate images. In addition to these obstacles, Montiel highlights another: the blame that is often attached to victims by people in their social environment and the professionals who are supposed to help them.
Another significant factor for victims is that the digital environment "often hinders awareness of the abusive nature of interactions", explains Montiel.
The internet users can have difficulties in "acknowledging that their experience constitutes abuse and that those affected are victims".
Sexual cybercrime
Professor Irene Montiel groups the forms sexual cybercrime can take into three main categories, based on their cause: exploiting abuse, with an underlying financial motivation; improper sexual solicitation, with the goal of ensnaring the victim – adult or child – in sexual activities or to threaten or coerce them, and sexual abuse based on images with intimate or sexual content, which can be due to a number of reasons.
In Spain, 2020 saw 855 women and girls falling victim to internet sex crimes, 86% of whom were underage girls. With regard to the perpetrator, in 95% of cases, those responsible for these kinds of crimes were men and, of 734 recorded cases, 70 were committed by underage boys.
"Often, people involved in these situations, especially the very young, are not aware they may be committing a crime (for example, when sharing an intimate image of a third party) or that they are the victims of one (as when they are pressured into sending an intimate image)", warns Montiel. "What's worse is that they don't know they can ask for help and are entitled to receive it."
According to the expert, the lack of up-to-date figures with breakdowns on youth social cybercriminality helps keep the phenomenon hidden, thus bolstering the feeling of impunity on the part of the perpetrators and a lack of protection for and the helplessness of the victims.
Manifestations of gender-based cyberviolence
The online world has opened the floodgates to new forms of abuse and harassment. This situation has given rise to new concepts and terms that we would like to share with you.
The main myths around sexual cybercrime
For Irene Montiel, the myths and falsehoods surrounding sexual victimization on the internet can contribute to the fact that people behave riskily online and don't always realize that they are the victims of a crime. These are some of the most widespread ideas:
Victims of sexual cybercrime are only those who have been the subject of online threats and bullying to meet someone in person and be sexually abused or assaulted.
Online sexual victimization only affects women.
The online abuse of children is only carried out by adult men, most of whom are paedophiles or mentally ill and collect images of child sexual abuse.
The perpetrators of sexual cybercrimes between couples are always men attacking their female partners or ex-partners.
The victims of online abuse are little girls who are deceived and manipulated by their abusers.
As it does not entail any direct physical contact between victim and perpetrator, the repercussions of online sexual victimization are less serious than sexual abuse or assault involving physical contact.
Preventing gender-based cyberviolence
Prevention plays necessary and vital role in the fight to stop any kind of gender-based violence. Set out below is a set of tools and resources that can be found online with recommendations on preventing gender-based cyberviolence.
Violence against women
This section contains final projects from the Gender Studies collection of the UOC institutional repository, O2, tackling gender-based violence-related issues.
The UOC's commitment to equality can be seen in our zero-tolerance approach to sexual harassment and harassment based on sex, sexual orientation or gender identity.