Typical dishes for healthy and sustainable eating
Subject: 
Health Sciences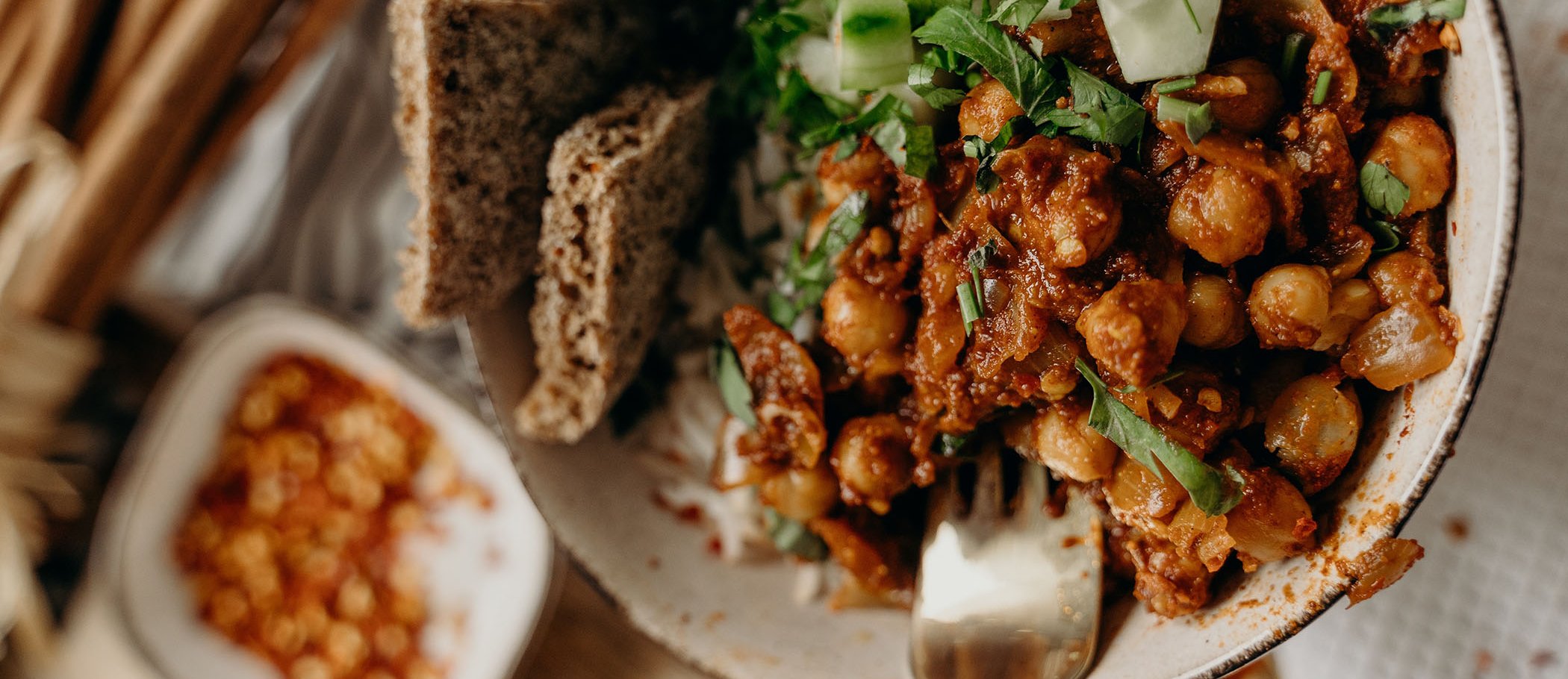 28/11/18
From Bobotie to Köfte. We'd like to invite you on a journey through culinary traditions from around the world to celebrate the 2018 Right to Food Week.
From 23 November to 16 December, the UOC is celebrating the 2018 Right to Food Week, devoted this year to rediscovering the traditional and local cuisine from every region to ensure food sovereignty and to encourage us to be more sustainable.
In this dossier, we encourage you to rediscover typical dishes from your own region and to discover recipes and ingredients from different areas of the world.
The root of cultural diversity
We have expanded the dossier on food consumption with new content such as:
A book highlighting the different facets of Mediterranean cuisine, from its history and main ingredients to agricultural production and nutritional aspects.
Information about culinary traditions from five continents, such as the recipe for Bobotie, a South African dish made with minced meat, and the Smithsonian Food History project, where chefs and historians explain the traditions and history of the USA through food.
Interesting insights on the importance of traditional cuisine for the Ainu, an indigenous community in northern Japan.
Cooking traditional recipes helps preserve cultural heritage while consuming fresh, seasonal and local produce. It simultaneously champions local agricultural and livestock production and contributes to the sustainability of the planet, in line with the United Nations goals to transform the world.
Are you a responsible consumer?
Someone pushes a cart between the supermarket shelves, dazzled by the offers and the brightly-coloured packaging. They suddenly stop, grab a product and read the label to check where it comes from.
Do you do the same thing? Despite a growing trend to consult the origin of an item, only 47% of Spanish consumers say they read the labels of items before they buy them.
Shopping locally helps reduce the energy costs of transportation and gives the consumer more information about the origin of the item. The Library dossier presents various specialist websites in this area for you to discover all the benefits of km 0 or local consumption.
Is mackerel in season?
It's time to choose fruit and vegetables. For the cold months, oranges, grapes and artichokes.
Seasonal produce is fresher and more sustainable. Do you know what's in season? In the dossier, you'll find different resources on seasonal produce. For example, calendars with foods classified by months (fruit, vegetables and fish) or a study on the consumption habits of Spanish people. In what months do we eat the most strawberries? Is it sustainable to eat mackerel in November?
Small gestures for a healthier world
Someone has got all the products on the list and is heading to the checkout to pay. Just a moment! They remember that they still have some fruit in the fridge. Perhaps they could use it to make a smoothie before it goes off.
Planning your meals or using up leftovers can help change this. Consult thedossier for different publications and websites about making the most of food. What's more, with this new Library resource, you can find information on healthy food, traceability, actions and programmes for sustainable food production and a list of organizations and associations that work in food consumption.