Problems including citations in your project? These tools do it for you!
Subject: 
Multidisciplinary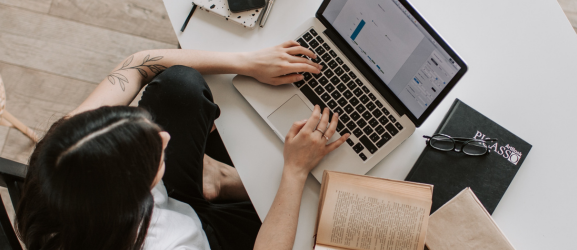 07/06/23
When you are working on your final project you will need to refer to various sources of information, such as books, articles and documents, which will always need to be cited. There are tools to make this easier, enabling you to automatically generate in-text citations and bibliographies for your projects. Mendeley and Zotero are two free software packages that make this task quick and easy.
Reference managers
These are software packages that help you compile, store, organize and retrieve the bibliographical references for the sources of information you consult. One of their most useful features is that they allow you to automatically create citations and bibliographies in various citation styles including APA, Chicago, Harvard and Vancouver. This means you will apply the citation styles in a consistent and uniform way.
Which one can I use?
There are many reference managers, which may be either free or paid services. The university community at the UOC has access to an advanced version of Mendeley called Mendeley Institutional, which provides extra features.
You can use the Mendeley manager in two ways: via the website (mendeley.com) or by downloading it to your desktop (it is compatible with Mac, Windows and Linux). The information will be updated automatically across the two versions.
Mendeley also has add-ins so that you can integrate it into your browser or word processor and use it while you work.
This is how to use it:
Open an account with the institutional version of Mendeley provided by the UOC.

You can add bibliographical details to your Mendeley account in two different ways: using the Mendeley Web Importer browser extension while browsing the Internet, or adding them manually.

You will need to install an add-in, Mendeley Cite, which currently works with Microsoft Word in its desktop and online versions.
Apart from Mendeley, there are other reference managers such as Zotero, which has a browser extension and an add-in to integrate it into Word, LibreOffice and Google Docs.
Whenever you use automatic citation systems, check that the citation style complies with the instructions in the classroom, and check the end result against the examples on the Library's How to cite page.