Picking up and returning books on loan: what to expect from now on
Subject: 
Multidisciplinary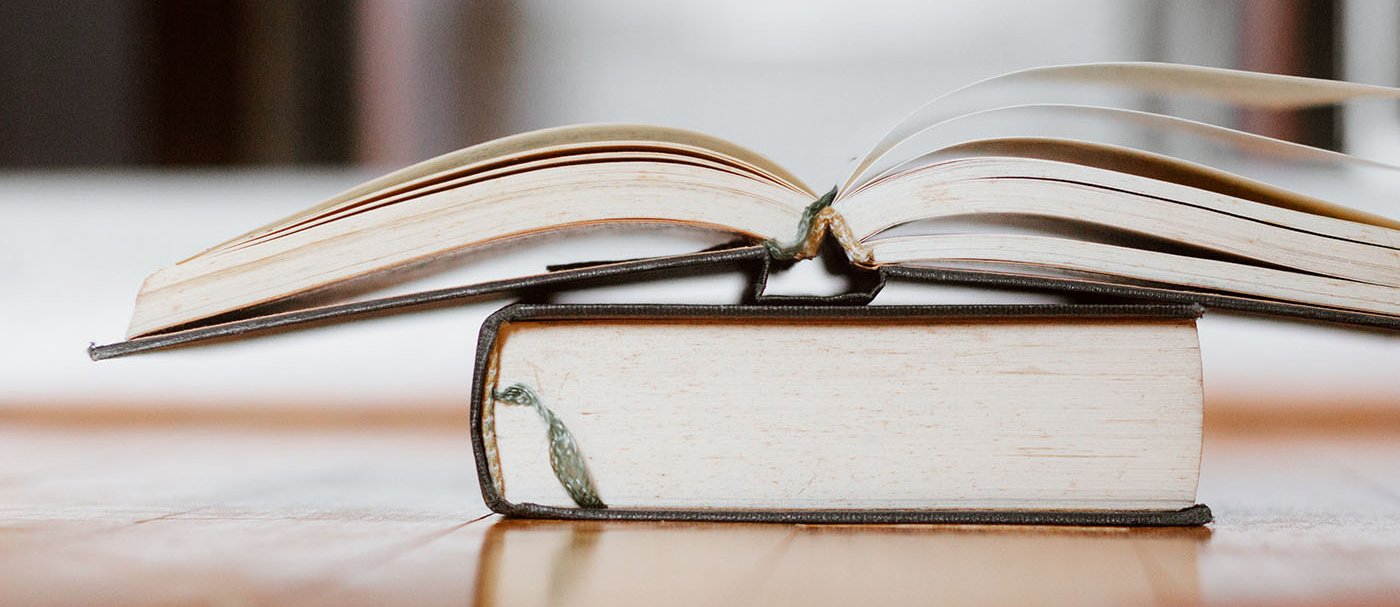 15/09/20
Stay informed about how the loan service works now that measures are in place to deal with the COVID-19 crisis.
Do you need to borrow a book from the Library for the start of the academic year? Have you had a document out on loan for some time and want to return it? Here are the steps to follow to continue enjoying the Library's collection of printed texts.
---
The loan service is available in Spain and Andorra.
---
Reservation and pickup
Find the title you are looking for in the Library search engine, log in using your username and password and click on Request on loan. Select your preferred centre for pickup and confirm the reservation.
We will send you an email notification when your book is ready. ​
Once everything is confirmed, visit the centre and pick up your book.
Returns
To return a book, visit your nearest UOC point or any UOC centre. You can also use the Jaume Fuster Library in Barcelona (no appointment necessary).
Double-check the opening hours before making the trip.
You can view, renew or cancel your loans and reservations at any time from your personal account.
Books from other Catalan university libraries (PUC)
Following a brief preventive shutdown, the Consortium Loan (PUC) service is back up and running.
So, if you can't find a book on loan in the UOC Library, you can widen your search to include other Catalan university libraries.
To do so, visit the Library search engine and click on the PUC loan button in the upper right-hand corner. When you find the book you are looking for, select Request it (consortium loan) and choose a UOC centre for pickup.
Just like with regular UOC book loans, we will send you an email notification when your book is ready. Before visiting the centre, you must schedule a pickup day and time.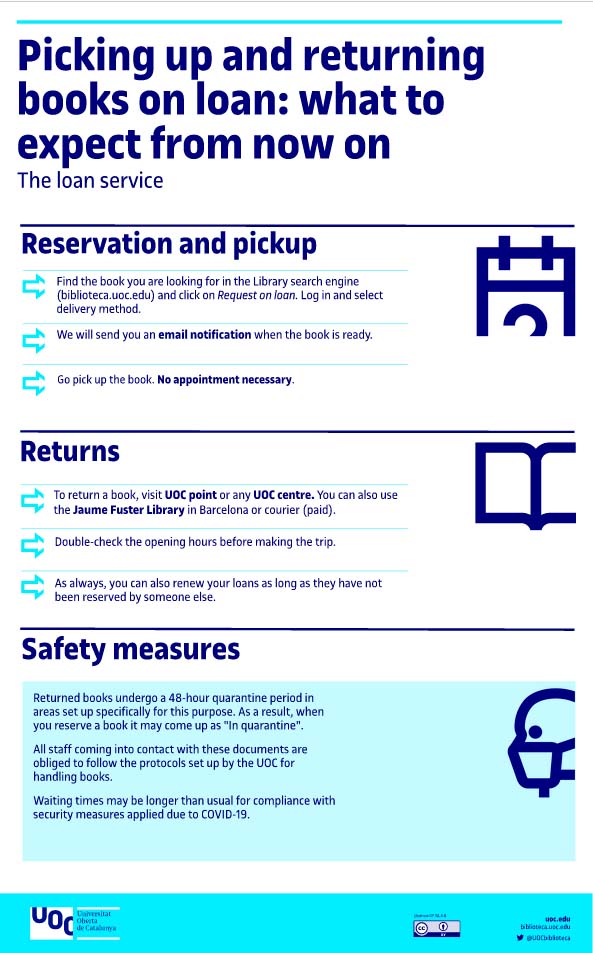 In compliance with current protocol for handling documents, any books you request on loan will undergo a 48-hour quarantine period to ensure they are safe before they are given to you. Inside UOC centres you must wear a mask and keep a safe distance from others at all times. ​
---
Waiting times may be longer than usual for compliance with security measures applied due to COVID-19.
---
We also suggest browsing through the 177 online platforms and over 180,000 e-books and e-journals in our collection. They are available 24 hours a day, 365 days a year. Use the E-Resources filter in the Library search engine to get a list of everything available in electronic format.
If you have any queries about the UOC's loan service, feel free to get in touch with us through The Library Replies.