"As librarians, it's our job to champion the use of open educational resources, offer guidance on them and create our own"
Subject: 
Multidisciplinary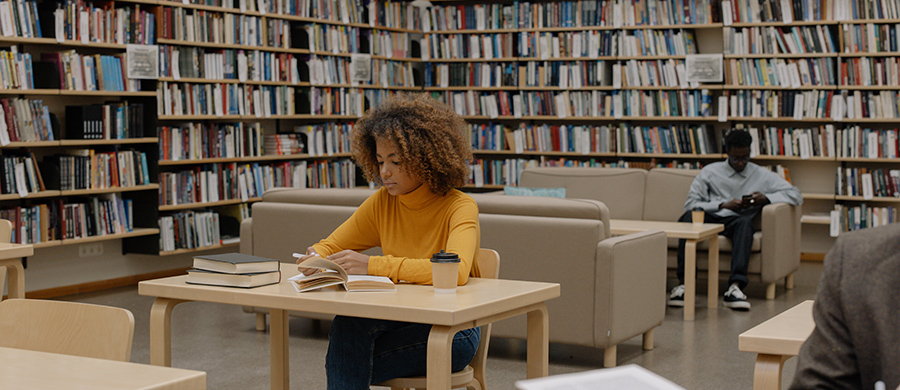 19/03/20
Gema Santos represents SPARC Europe at a meeting to launch a coalition for UNESCO's OER Recommendation.
Open access and open educational resources (OER) have been two of the main focal points of Gema Santos' career as a teacher, researcher and information scientist. In fact, her doctoral thesis zeroed in on these resources by analysing their creation and reuse in higher education. Santos currently chairs an expert group known as EMPOWER Knowledge Resources, which belongs to the European Association of Distance Teaching Universities (EADTU). Likewise, she is the OER action coordinator within REBIUN, a network of Spanish university libraries. She is also a member of SPARC Europe's European Network of Open Education Librarians.
On 2 and 3 March, Santos attended an intergovernmental meeting, organized to launch the Dynamic Coalition for the Open Educational Resources (OER) Recommendation, on behalf of SPARC Europe. The aim of the gathering was to solidify the Member States' commitment to the Open Educational Resources (OER) Recommendation, which was unanimously approved at UNESCO's 40th General Conference last year.
Did any particularly noteworthy ideas come out of UNESCO's OER meeting?
The drive to connect all OER stakeholders, from the Member States' governments and international organizations to the OER community itself, including OER experts, professors and students. It was also clearly stated that the Dynamic Coalition is not meant to be a private club, but rather a transparent and inclusive network for all. It's also proactive and results-oriented, hoping to avoid following in the footsteps of past alliances which started out strong only to accomplish nothing. We'll have to let some time go by before being able to gauge its overall impact, though.
What role do libraries play in promoting open education and open educational resources?
A large part of the work involved in promoting OER and phasing them into educational institutions falls on our shoulders, given our experience and innovation in open access and, more recently, open science. Not to mention the fact that skills related to searching for and handling information and managing content are embedded in our "librarian DNA". For example, our support may take the shape of finding, creating or managing resources; organizing training sessions focused on intellectual property or digital competence; putting together guidelines or models of best practices based on other countries' previous experiences, or offering guidance when it comes to turning to community funding to provide open infrastructures. So, as librarians, it's our job to champion the use of open educational resources, offer guidance on them and create our own.
What actions are libraries taking?
SPARC Europe's European Network of Open Education Librarians and the REBIUN repositories group are currently engaged in a number of actions. For instance, we are following the United States, where the figure of OER librarian already exists, in creating training programmes to prepare OER professionals in Europe. To lead by example, we're also creating open resources and blending them into our own student and faculty training sessions. What's more, we're looking to kick off a new project, called "Open Champions", which will identify teachers who are committed to open education and help them to inspire their communities and institutions to follow suit.
If our sights are set on providing the best service possible and on maintaining and improving our academic repositories, then libraries must reach out to other fields of knowledge for assistance. In Europe, we have repositories such as Merlot and initiatives like X5Gon. It's also vital that we continue to collaborate with national and international library networks and other relevant players, such as UNESCO's Dynamic Coalition.
How is open education contributing to the 2030 Agenda and its Sustainable Development Goals?
It's directly related to Sustainable Development Goal 4, which aims to ensure inclusive and equitable quality education and promote lifelong learning opportunities for all. To help the world reach this goal, UNESCO encourages Member States to support the creation, reuse and redistribution of open educational resources and to make them available to all students. Resources must be sensitive to matters of gender, culture and language. Likewise, they must be tailored to fit any learning need or circumstance. It also urges Member States to secure and encourage public and private investment in ICT infrastructures and broadband, with a view to providing wider access to digital resources. Finally, we must carry out OER research, adapt and rework existing standards, and establish criteria for assuring resource quality.
What open educational resources (OER) does the UOC offer?
The UOC runs a number of Massive Online Open Courses (MOOC) and its O2 open-access repository has some 1,600 resources for complete courses and 65 continuous assessment activities. The University's Open Knowledge Action Plan forms part of its commitment to promoting the creation and use of open educational resources (OER).