What is the best way to communicate about nutrition?
Subject: 
Health Sciences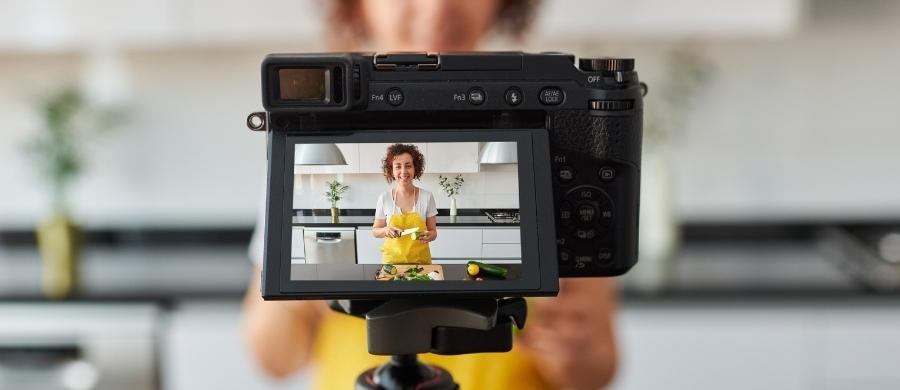 22/06/22
Who are the nutrition influencers? How should labels be interpreted? A library guide for explaining complex information to a wider audience
According to a study by the Spanish Association of Manufacturers and Distributors (AECOC), Google searches for 'healthy eating' increased by 22% during the pandemic, and three out of ten Spanish consumers follow a food influencer. This growing interest in healthy eating is simultaneously an opportunity and a challenge for professionals working to promote health and prevent risks: "they have to convey information which is thorough and based on scientific evidence, and do so in a way that's appealing, understandable and adapted to different groups, ages and circumstances," explained Alicia Aguilar, a member of the UOC's Faculty of Health Sciences.
To help them in this task, the new library guide on Food communication contains articles, books, websites and videos to help understand the role of communication in promoting healthy nutritional habits, the theoretical cornerstones for launching campaigns, examples of good practice and related legislation. "Communicating effectively can be a very good tool to help people change their diet decisions and it can impact on people's health and quality of life," said Aguilar, who is also a researcher in the UOC's FoodLab group.
The library guide was created as reference material for the UOC's Master's Degree in Nutrition and Health, in which students learn how to explain subjects related to food and nutrition, among other things.

It can also be an effective resource for those involved in communication on food and nutrition, and anyone looking for reliable sources for making informed decisions, including how to interpret a product label.
What will you find in it?
An introduction to the field of food communication, which shows you the developments in how we talk about what we eat.
Information for choosing which digital media to use. Due to their size and the extent to which they are used, social media cannot be ignored when communicating. More and more people are creating and sharing their meals on the internet. The library guide includes various studies of the potential of social media for raising awareness of issues related to nutrition and food.
Portals and tools to identify fake news and debunk myths about food and drink.
Content on opinion leaders in communication and food. There is an interview with the digital communication expert and course instructor on Food Communication Raquel Herrera about food communication influencers: exactly who they are, what types there are, how influencers can influence us, and the pros and cons of working with them.
The limits of food advertising.
Guidelines for dealing with a food safety crisis.
The legal framework governing food communication.
Food labels
Product labels are essential for finding out what we eat and reducing unhealthy diets and obesity. Today we have mobile apps like CoCo, and front-label systems like Nutriscore that help consumers decide what to buy. However, Aguilar stressed that "they may be a useful tool, but they're no substitute for the need to understand food labelling, and to think about using it within the framework of the healthy eating guidelines issued by the food guides of the various countries."
That is why the library guide includes a selection that will help you understand how product labelling works and the regulations that govern it.
The contents of this guide will give you more tools to strike a balance between scientific evidence and messages that the population as a whole finds informative and easy to understand.