UOC visits new library at Tec de Monterrey
Subject: 
Multidisciplinary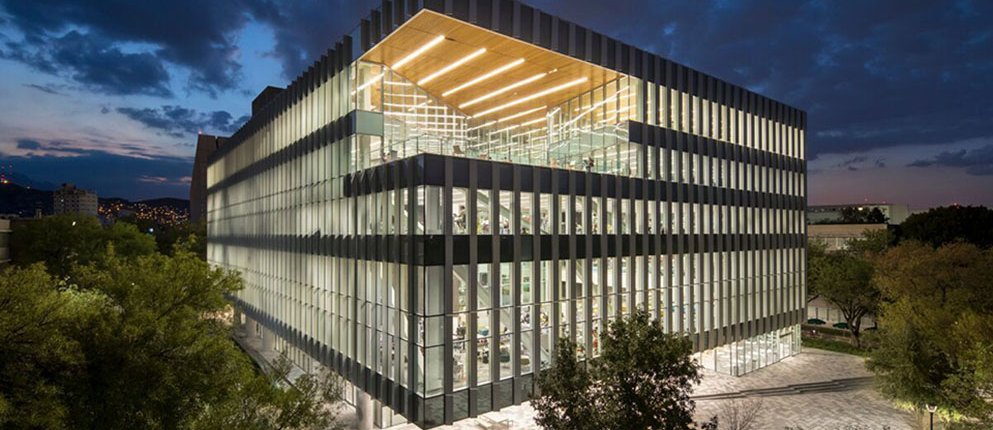 25/10/18
The visit offered the chance to share experiences in use of creative spaces, and production and management of learning resources.
Ciro Llueca, director of the Library and Learning Resources department, visited the new library at Mexico's Tecnológico de Monterrey from 15 to 18 October. It was the winner of the Library Interior Design Awards 2018 prize for best interior design.
"The library at Tec de Monterrey is pioneering in how it's adapted the physical space to the needs of its student community," said Llueca. The new centre opened last year with 17,300 m2 divided into a number of multi-use rooms, an auditorium, lecture and exhibition rooms, and a terrace.
However, the Learning Commons spaces stand out. They are dynamic, creative spaces that provide people with access to the technology and tools they need to carry out their studies and research. "Libraries used to be designed in terms of the collections, but these digital laboratories are being transformed to focus on users," Llueca explained.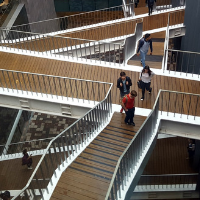 During his visit, he had interviews with management and staff at Tec de Monterrey and was able to present the learning resources production and management model that the UOC is famous for. Likewise, during a series of working sessions, they were able to look at the challenges arising at both universities as a result of their commitment to digital services.
This visit aimed to help the UOC Library strengthen its links with libraries in Latin America. It formed part of the new strategy at the UOC's Mexico office. This strategy aims to improve and personalize the service provided to UOC students in Latin America.
---
Ciro Llueca has been linked with the university both as a student and as a teacher. He holds an official llicenciatura degree in Information Science from the UOC, a postgraduate course in Information Services in Organizations also from the UOC, and a master's degree in Digital Documentation from Pompeu Fabra University (UPF). He has accumulated some 20 years of professional experience in both public and private centres, libraries, archives and cultural centres. Llueca has worked with a number of universities in Mexico, Peru and Chile.
---