Two tutorial videos with tips on how to search for information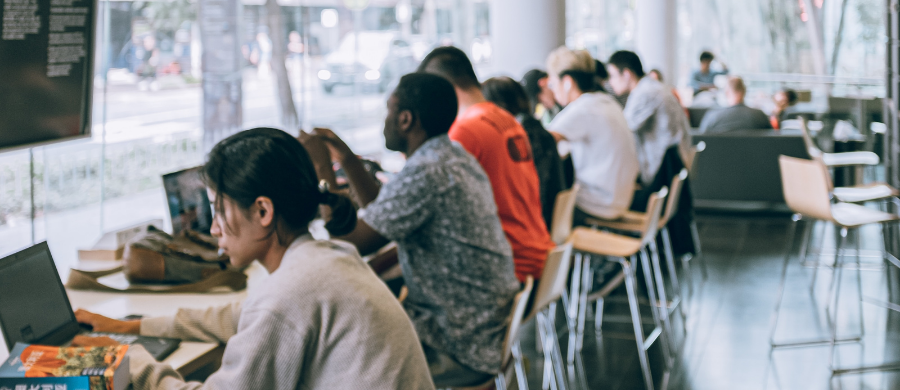 09/12/21
The recordings of the series of seminars on the UOC Library search engine are now available for viewing.
One of the videos presents the basic features of the search engine, while the other covers more advanced techniques.
The Library search engine retrieves UOC learning resources and the reading lists recommended by teaching staff in the classrooms.
In November, the Library held a series of webinars on its search engine in collaboration with the ProQuest group, the supplier of the tool.
The recordings of the sessions provide practical examples of how to find different types of content, ranging from books and journals to UOC learning resources and the reading lists recommended by members of the teaching staff.
The basic search: the starting point
The main concepts covered are as follows:
The advanced search: find "pro level" information
The university community carries out close to 140,000 searches in the Library over the course of a month, and only 10% are performed with advanced search techniques. A series of very simple tricks can help you find exactly what you are looking for in less time:
The asterisk (*) is a wildcard. If you use it next to the root of a word, you will recover results that include all its variations.
Entering cultur* will retrieve content with the terms culture, cultural and culturally
If you add * or a question mark (?), you will replace a single letter of the word.
Entering wom?n will retrieve content for women in plural and woman in singular.
Adding quotation marks (" ") at the beginning and end of a phrase retrieves results for exactly those words.
If you search for "borderline personality disorder", you will see only documents that contain this exact phrase.
The operators AND, NO and ORallow you to combine search terms.
If you search for college OR university, you will retrieve information that contains one or both terms.
Set up alerts to stay up to date with a subject or the latest research in a specific field of study.
Consult the guide on the Library search engine to learn more.
This latest version of the Library website was unveiled in September, at the start of the academic year, and so far it has been running alongside the previous version. Bear in mind that the old Library website will no longer be available from 11 February 2022.