The development of the UOC Library
Subject: 
Multidisciplinary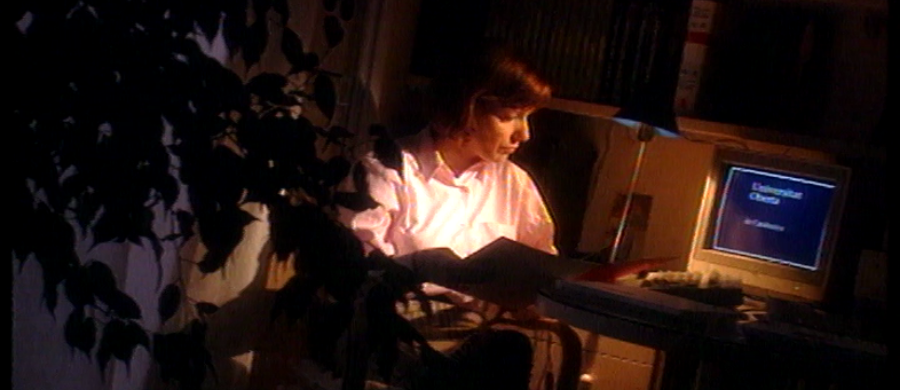 21/10/21
"The only thing we were sure of was that we couldn't create a library like a physical library, because all our users were at home on their computers".
We are taking a look back at how the Library has developed over the years to commemorate International Library Day (24 October) and to celebrate the recent launch of our new website.
In 1995, when Google had not even been thought of and it was impossible in most homes to talk on a landline and surf the internet at the same time, the world's first fully digital library was created. Its first director (1995-2010), Adoració Pérez Alarcón, describes what it was like to set up a virtual library in the mid-1990s.
What was the Library like at the beginning? What particular characteristics set it apart from other university libraries?
We had no frame of reference. The only thing we were sure of was that we couldn't create a physical library, because all our users were at home on their computers. We looked for digital content and services, and we did everything differently, focusing on what the users needed, and we completely ignored the traditional concept of a library.
We came to the conclusion that we had to create a "just-in-time" library to provide users with what they needed when they needed it without accumulating content and services they didn't need at the time.
Over time, we added abstracts, summaries, images of the covers of works and an application that let people order books that could be sent to their homes or to a support centre. The Library team was made up just two people in the first year - myself and Jordi Serrano, who was in charge of automation. In the following academic year there were eight of us.
We also created a virtual noticeboard to allow people to raise all sorts of questions and ask for information, and we started working on selecting internet material.
The Library already had a catalogue of online content by the late 1990s, when the publishing market was still basically only producing paper books. What challenges did you have to overcome to expand the digital collection?
The first challenge was finding information. Working closely with the deans of the faculties and the teaching staff was a key factor in defining the content. First we looked on the internet for information that would meet the faculties' needs, creating resource selection rules, and we contacted database providers. The negotiations with them were very complex, because they found the idea of providing access to all their material to people connected from their homes and not in a more controlled physical space strange.
How did the role of librarian adapt to the needs of a virtual library?
When we were recruiting, we looked for service-minded documentalists with IT skills who would be capable of selecting internet content. They had to be open-minded and capable of imagining things that did not yet exist.
And what was communication with the users of the Library like?
Excellent - most of them were working and were very happy to offer their help. Contact was easy and regular. This was complemented with direct contact through face-to-face meetings. We also offered a significant amount of training for users and developed lots of thematic news services, custom services (including multicast services), services to send summaries of newspapers and official gazettes in Catalonia, Spain and Europe, etc.
How would you rate your time at the Library?
It was a very positive experience, in terms of both the Library team and the users. We had a great time and we worked very hard. We had a great time and we worked very hard. We also stressed our role as trainers to make everything easier for the users.
A digital library in the 1990s
The Library was set up alongside the UOC with the aim of supporting learning, teaching and research at the University. It was the first university library in Spain to operate entirely online, lacking anything resembling counters or walls, where resources and services were offered via the internet.
1995
For the first year, the UOC community could ask questions and retrieve bibliographic information from the Library via an email address set up for this purpose.
1996-1997
The users had access to a catalogue of online content and could take out books on loan and submit queries using service forms. The Library eventually began to subscribe to digital resources, such as e-books and online articles, that users could open on any computer, anywhere in the world. And so began the UOC's collection of digital content, the same one that continues to grow today.
1999-2000
The Library was integrated into the UOC's virtual classrooms, which then featured a specific area where students could find Library materials and resources for their courses, which soon became the classroom's Resources tab.
This is what sets us apart from other universities: UOC students have access to all the resources they need to earn their qualifications with flying colours.
At the turn of the millennium, users could browse the catalogue using wireless application protocols (WAP), making the UOC Library one of the first to harness the power of this technology.