Celebrate the Women Writers' Day with Emilia Pardo Bazán
Subject: 
Arts and humanities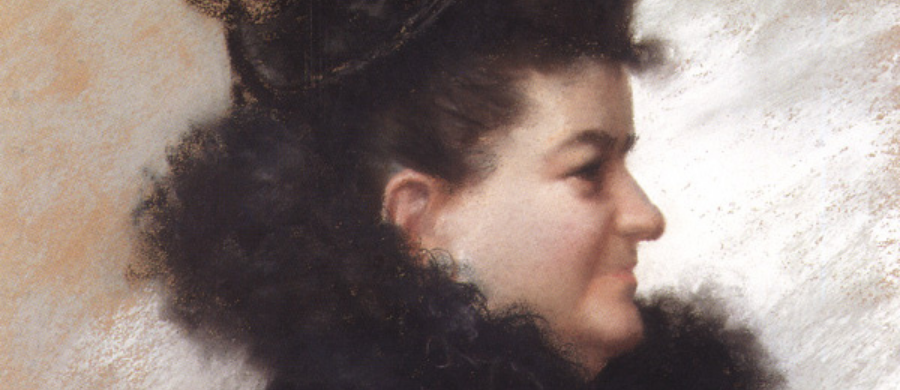 18/10/21
The libraries at the Camilo José Cela University (UCJC) and UOC have prepared an online collaborative audio reading of Pardo Bazán's story Cháchara de horas
Every year the National Library of Spain (BNE), the Spanish Federation of Women Managers, Executives, Professionals and Entrepreneurs (FEDEPE) and the Clásicas y Modernas association for the promotion of gender quality in culture, hold the , inviting institutions to celebrate the work and legacy of female authors throughout history.
For the second year running, staff from the libraries at the Universitat Oberta de Catalunya (UOC) and Camilo José Cela University (UCJC) have jointly participated in this initiative. To mark the centenary of her death, the organizers have chosen to pay homage to the Galician writer and champion of women's rights Emilia Pardo Bazán.
We have prepared a selection of content in a variety of open-access formats about the life of the novelist, websites where you can read her works and resources to study her feminist legacy. We have also prepared an online collaborative audio reading of Pardo Bazán's story Cháchara de horas (in Spanish). Learn all about this 19th-century Spanish novelist!
This joint initiative is a result of the two libraries' commitment to the 2030 Agenda SDGs.
Biography
She is known to the literary world as Emilia Pardo Bazán, but her real name, Emilia Antonia Socorro Josefa Amalia Vicenta Eufemia Pardo-Bazán y de la Rúa-Figueroa, reveals her aristocratic heritage. Born in 1851 to a wealthy family in A Coruña, Galicia, she developed her love of reading and writing at a very young age and, in fact, by the time she was nine years old she was already composing her first verses. After marrying, she moved to Madrid and subsequently visited a number of European cities with her family. These journeys were to have a profound effect on her literary output.
Her works
Pardo Bazán's prolific output encompassed a range of literary genres, including novels, hundreds of short stories, articles, poems and plays. One of her most celebrated creations is The House of Ulloa, a high-water mark in Spanish literature's naturalism movement. Some of the Galician writer's works no longer subject to copyright are collected below.
Women's equality
"If my card said Emilio instead of Emilia, how different my life would have been," stated Pardo Bazán. The writer's works presented a clear feminist message with the aim of levelling the playing field for women with respect to men. At that time, for example, women were not permitted a university education. Despite her best efforts and her prolific output, Pardo Bazán was not accepted as a member of the Royal Spanish Academy (RAE), although she did occupy a chair in literature at the Central University of Madrid.
Cháchara de horas
We present a collaborative reading of the story Cháchara de horas [The Chatter of the Hours], in which Emilia Pardo Bazán gives life and voice to each one of the 24 hours of the last day of the year as a metaphor for the ages of life, echoing the slogan of this year's Día de las Escritoras (Women Writers' Day): "Read the ages of life".
With this initiative we would like to encourage libraries, schools and other organizations to take part in the creation of collaborative audiovisual readings of the works of women writers with the aim of highlighting their works as part of our literary heritage.
Día de las Escritoras (Women Writers' Day)
This sixth edition is curated by the poet and philosopher Marifé Santiago Bolaños. Its main event will be an evening of live readings, on 18 October at 6.30 p.m., of a selection of Spanish and Hispanic American female writers, performed by prominent figures. It will be live-streamed on Youtube.
Moreover, on 21 October, from 4 to 8 p.m. (CET), a Wikipedia edit-a-thon will be held to create or improve entries on women writers.
The date chosen for this annual event is the closest Monday to the feast of Saint Teresa of Jesus (1515-1582), which is celebrated on 15 October.