Access the UOC Library from your internet browser
Subject: 
Multidisciplinary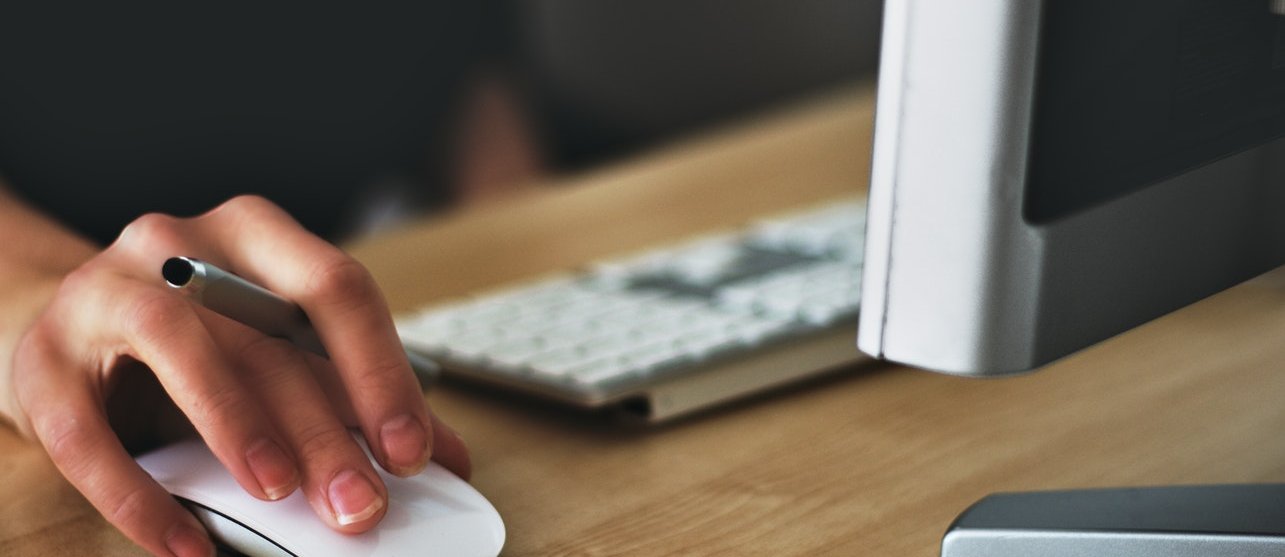 21/04/21
A new browser extension will inform you when the text you are searching for is available in the Library.
When searching for information on the internet at some point you may have hit upon an interesting article or book only to find that you could only consult its abstract. If this situation sounds familiar to you, we recommend you install the new Lean Library extension in your browser.
When you visit sites like Google Scholar, Dialnet or academic journal portals, the tool will inform you if the full text is available in the UOC Library. A popup will appear in your browser with the link to the content and you will only have to enter your Virtual Campus username and password to access it.
The Lean Library extension will also inform you when it finds an alternative source for a journal article in open access, helping you to avoid academic publication paywalls.
What does the extension offer?
The new resource will help you to:
Save time by integrating the Library into your workflow without having to replicate searches in various academic portals;
Recover quality content solely from internet searches;
Find legal free alternatives to paying for articles.
How to use the extension
The tool is available for the Firefox, Chrome, Safari, Opera and Explorer browsers. For the moment, it can only be installed in computers.
Select Universitat Oberta de Catalunya as the institution on the dropdown list.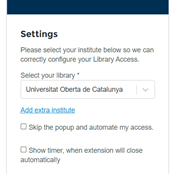 Configure the tool
Click the Skip the popup and automate my access option if you want Lean Library to automatically open the text of internet content that it is available in the Library or in open access. Omit this option if, before being forwarded to a new website, you want the extension to inform you in a popup.
Select the Show timer, when extension will close automatically option to see a timer before the popup automatically closes after a few seconds.
Once you have logged into the Library, the tool will continue to automatically recognize you as a Library user without having to enter your Virtual Campus credentials again.
If you have any doubts or questions about Lean Library, feel free to contact us at The Library Replies.