A new library guide with key reading matter on feminist and gender studies in Communication
Subject: 
Information and Communication Sciences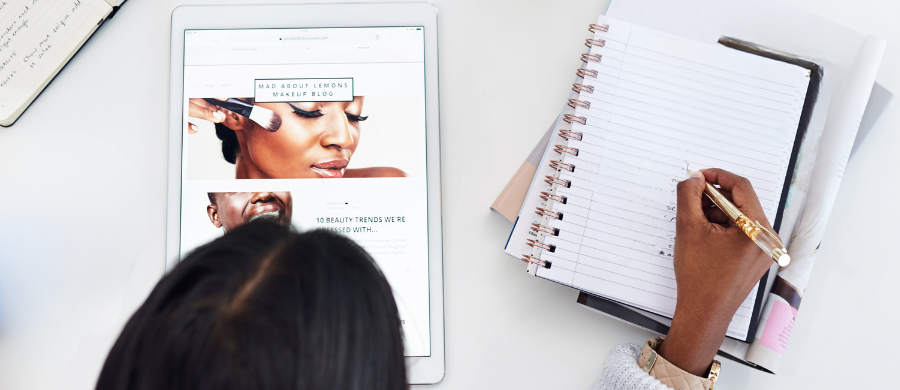 20/09/23
The guide includes the most important texts that have addressed discourses, media representations and communication processes from the feminist perspective.
This reading invites you to reconsider communication from a critical, feminist point of view.
How is the LGTBIQ+ community represented in the media? How is gender violence addressed in film? What are the gender stereotypes in advertising? The new Critical communication, gender and feminisms library guide "is a collection of the canon of feminist and gender studies in Communication Studies […] an indispensable collection containing essential reading," explained Cristina Pujol and Sonia Herrera, the faculty members who have put the resource together.
The guide invites readers to adopt a more reflective approach to examining the media, including news, adverts, series and films, to identify narratives that contribute to perpetuating social inequalities.
"It's an invitation to reconsider ourselves, to adopt a more complex approach, and engage in constructive criticism that enables us to imagine new narratives and regain the humanistic aspect of cultural and communicative studies," said Herrera. The guide is aimed above all at the Faculty of Information and Communication Sciences' educational community. The resources it contains are "cross-disciplinary", for use in various areas related to communication.
"We can't conceive of a social transformation towards global justice if we don't incorporate a critical approach to our analysis, which is based on feminisms and an intersectional perspective."
What will you find?
Key reflections: general reading matter for considering how issues such as armed conflicts and cruelty are represented in the media.
Analysis and interpretation: works that adopt a practical approach when analysing the media discourse and narrative. For example, there is an analysis of Netflix's Sense8 series, which discusses how LGBTI characters are depicted. There is also the book Modos de ver (Ways of seeing), which argues that our context affects how we interpret works of art.
Cultural and media representations: reading that addresses cultural representations in the media from the perspective of feminism. This section includes a report on Spanish films dealing with gender violence, among other topics.
Film theory and feminism: resources for reconsidering the prevailing discourses in the film industry.
Gender in professional practice: tools and guides for applying a critical analysis in communicative practice, and articles focusing on feminist activism in the sector.
Reception, audiences and participation: articles examining citizen participation and media consumption from a critical and gender perspective.
Gender, design and advertising: books and articles that address the world of design and advertising from the perspective of feminism. It includes content on "femvertising", an initiative to empower women in advertising.
The Critical communication, gender and feminisms library guide is designed to provide a theoretical foundation that can be applied both in the classroom and in professional practice and aims to contribute to "mainstreaming the gender perspective and feminisms in communication studies", said Herrera.