Learn about Francesca Bria, protagonist of the UOC's inaugural lecture
Subject: 
Computer science, Multimedia and Telecommunications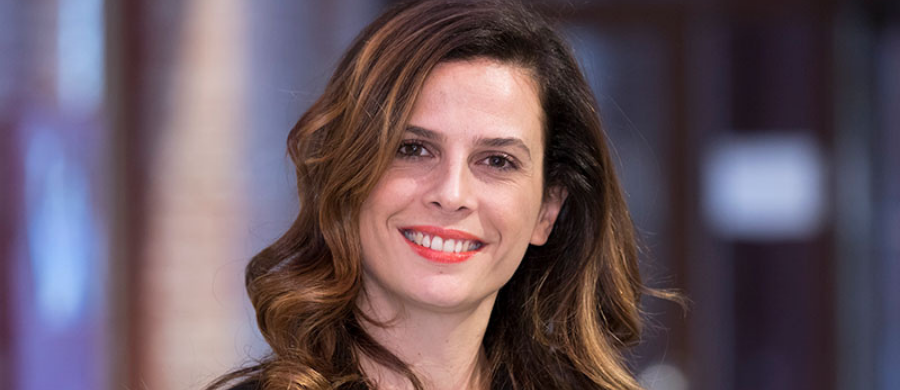 28/10/21
Francesca Bria, an expert and advisor in innovation and digital policy.
Today at 7 p.m. Francesca Bria, an expert and advisor in innovation and digital policy, will lead the ceremony to open the academic year 2021/2022 at the UOC with an inaugural lecture titled "A digital green deal for Europe's technological sovereignty".
Follow the event streamed live on YouTube or via Twitter under the #InauguralUOC hashtag.
This library guide allows you to get better acquainted with Bria, who is an advisor to the European Commission's New European Bauhaus cultural project. There are links to her webpage, her social media pages, interviews, publications, and organizations and institutions with which she has been involved.
"The public sphere is more and more under the control of a digital oligarchy […] The major challenge is to find how to regain democratic control of the future and the need for European values." See the full video, Europa Futura: Estats Emprenedors, Ciutats innovadores.
About Francesca Bria
Bria's work focuses on finding improved ways for cities and people to benefit from data and technology, advocating technological sovereignty that puts data in the hands of the public.
"Cities and citizens, not companies, ought to own the data produced in cities and should be able to use said data to improve public services and put their policies into action." Find the full article, The right to the (digital) city, in this library guide.
She is currently Chair of the Italian National Innovation Fund. From 2015 to 2019, she was Chief Technology and Digital Innovation Officer for Barcelona City Council. Tasked with leading the city's digital transformation, she explored ways to harness data and technology to help tackle urban challenges.