How and where to save your digital files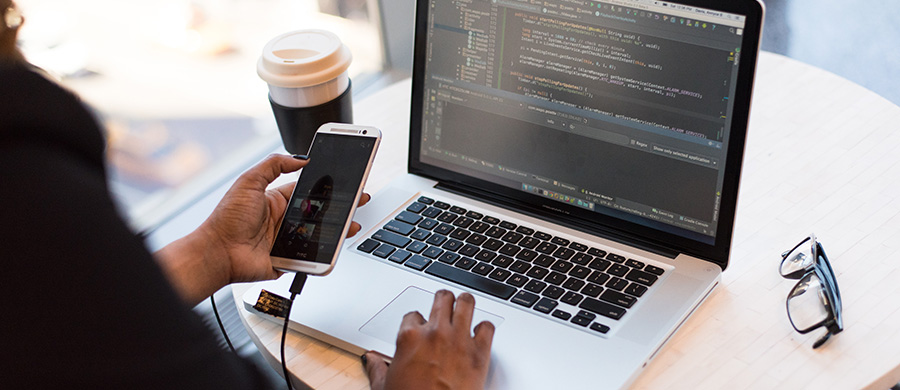 05/11/20
Take part in World Digital Preservation Day by putting these tried-and-true recommendations into practice.
Unexpected error messages like "the file is corrupted and cannot be opened" or "this file type is not supported" can be a real headache when you are trying to recover important content. That's why for World Digital Preservation Day (celebrated every year on the first Thursday in November) we want to share a few tips to help you organize your files so you can find them easily in future years.
Tidying up digital disorder
This Library guide lays a clear path for learning how to locate relevant information, organize your files by category and create backup copies to keep everything safe. It offers:
An infographic showing how to apply the famous KonMari method – made popular by organization guru Marie Kondo – to your digital files.

A list drawn up by the Digital Preservation Coalition ranking digital formats from most to least vulnerable and letting you know when one of them is "digitally endangered".

Instructions on retrieving your social media posts and emails.
Making the most of Google Drive
Jesús Sánchez Tenedor, who heads up the UOC's Archives and Records Management Service, has some tips and tricks for organizing your Drive workspace so that you can easily find what you are looking for.
The UOC's institutional repository, O2
The UOC's institutional repository doubles as a digital preservation tool. By storing final projects, scientific articles and learning resources, it is responsible for safekeeping a large portion of the knowledge generated by the University community. Every one of the 14,000 documents it currently contains is assigned a permanent URL, meaning that everything is just one click away.
If you are writing your final project now, try searching the repository for examples to emulate or check out any of the eighty books published by Editorial UOC.
Now that you are fully equipped with all the preservation tools you need, it is time to get to it!