Get the most out of all of Dialnet's advanced options
Subject: 
Multidisciplinary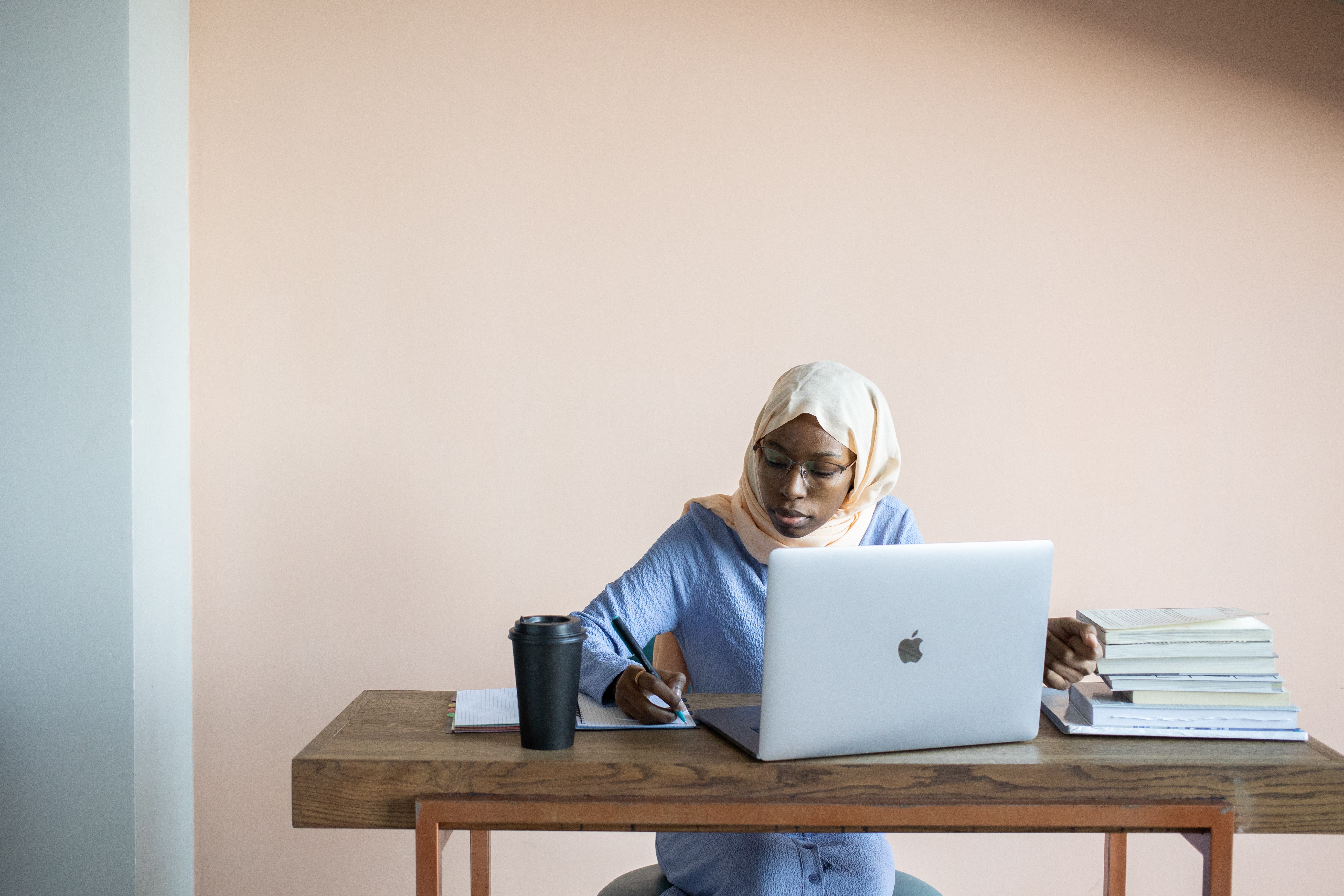 09/05/19
Thanks to the collaboration between the Dialnet Foundation and the UOC, you can now use additional services on the bibliographic portal, such as advanced search and alert settings.
Searching for information for a final project, a thesis or a scientific article? You probably already know about Dialnet, one of the main bibliographic portals for Hispanic scientific literature.
From now on, thanks to an agreement between the Dialnet Foundation and the UOC, if you access the platform from the Library, you'll also be able to make use of the value-added options found in Dialnet Plus. Its main benefits include content search optimization, results display and alert settings.
What services does Dialnet Plus offer?
Search and display of results
Advanced document search. You'll be able to use more filters, such as the option to sort between full-text articles. Remember that Dialnet is a bibliographic portal and that the availability of its contents depends on the authors and publishers.
Advanced search engines for authors, conferences and theses. You'll have access to three new search engines in addition to the simple search engine and the journals search engine.
Information about the availability of contents on the UOC Library website.
Working with the results
Save documents as favourites so that they are kept during the open session. You simply have to check the box on the left and take a look at the selected references in the Selection area of your personal account. In order to do this, you'll have to register on the platform.
Export documents in a variety of formats. Once you've selected the documents that interest you, the system allows you to send them by email or export them in different formats, such as RefWorks, RIS, text and BibTex.
Save searches to retrieve them or receive alerts when new documents are added to them. In the user menu, you can access saved searches by clicking My searches.
Create and share bibliographic lists by accessing the My References area in your personal space.
Bibliographic alerts
Once you've registered on Dialnet, you can subscribe to three types of alert:
By subject. Once a month, Dialnet send an email to all its users to inform them of the new journals that have been added to the platform depending on their areas of interest. You can personalize this option in your user profile.
Journals. Subscribe to the journals that most interest and receive an email when a new issue is added to Dialnet. You can subscribe on the screen displaying the journal titles or in each publication's information page.
Saved searches. When running a search, click the Save Search button. You can then manage them in your account on the My searches tab.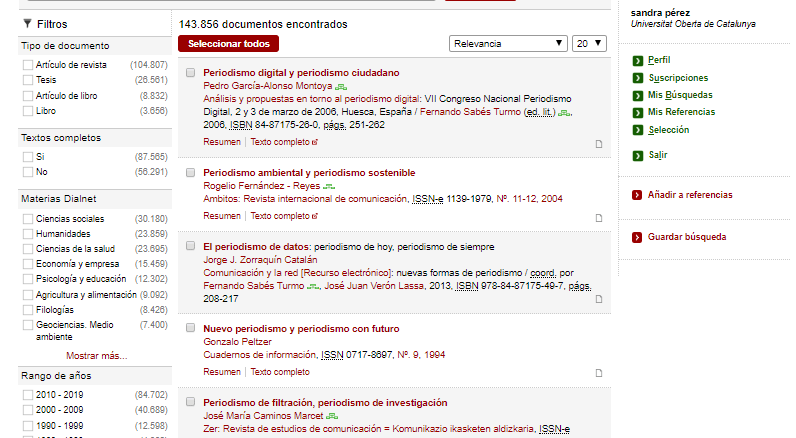 What is Dialnet?
A bibliographic alert service that disseminates contents from Hispanic scientific journals.
An online news library specializing in social sciences and humanities.
A database with scientific contents.
An open access repository with full texts.
Remember that not all the contents on Dialnet are available as a full text. If you only have the bibliographic reference, you can check whether the content is available through the UOC Library.