Discover new design tools
Subject: 
Information and Communication Sciences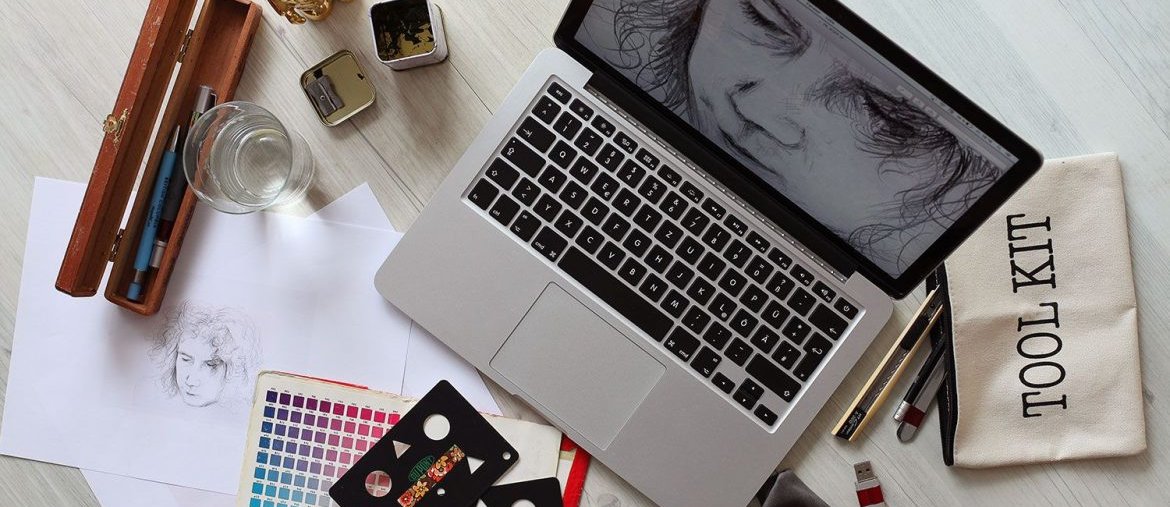 23/03/21
A selection of image galleries, editing applications and magazines, portals and leading industry institutions.
The new Library guide is aimed at both design students and professionals looking for a compilation of content to meet their day-to-day needs, and others who simply want to get across their projects in a visual way.
Lluc Massaguer and Lola Costa, members of the UOC's Faculty of Information and Communication Sciences, were involved in selecting the guide's resources. "We looked at which tools could be necessary to meet design-related challenges, and we sought out those that are also used in the professional sphere", explains Massaguer, co-author of the guide.
It includes magazines that take a closer look at basic design principles (composition, colour, format) and the technical aspects of digital imaging, websites for keeping up with industry trends, tools and platforms, museum collections, and visual culture publications.
The list features free resources, professional platforms requiring payment or a subscription, and content from the Library collection that can be accessed with your UOC Campus password.
What's available?
Galleries of images, fonts, icons, vectors and colours
We have made a selection of image banks containing hundreds of mock-ups, allowing you to submit graphic design works in class or to clients based on a highly visual and professional approach. They can be used to get across your portfolio on different media, including business cards, posters, websites, etc.
In addition to collections of images, icons and vector graphics, platforms were also selected for browsing, creating and sharing fonts and colour palettes. Everything you need to define the visual identity of a brand, for example.
Graphic design tutorials and programmes
Browse a compilation of manuals for the Adobe programmes used in UOC classrooms for layout, vector illustration and visual effects. For digital compositing alternatives, you will also find free software like Inkscape and Audacity.
Portals, journals and professional associations of the sector
Discover blogs, online communities and social media specializing in diverse areas, such as photography, packaging and graphic design. The guide also includes trending portals, specialist publications and academic journals. One of the publications available in the Library is Design Journal, a leading international journal that serves as a forum for design professionals.
Online museum collections
Make a virtual visit to the catalogue of the world's top design museums, including New York's famous MoMA.
As Lluc Massaguer notes, design fans will be sure to reserve a space in their browser's "Favourites" or on their social media to save and share the resources featured in this guide.