All is set for the start of the semester!
Subject: 
Multidisciplinary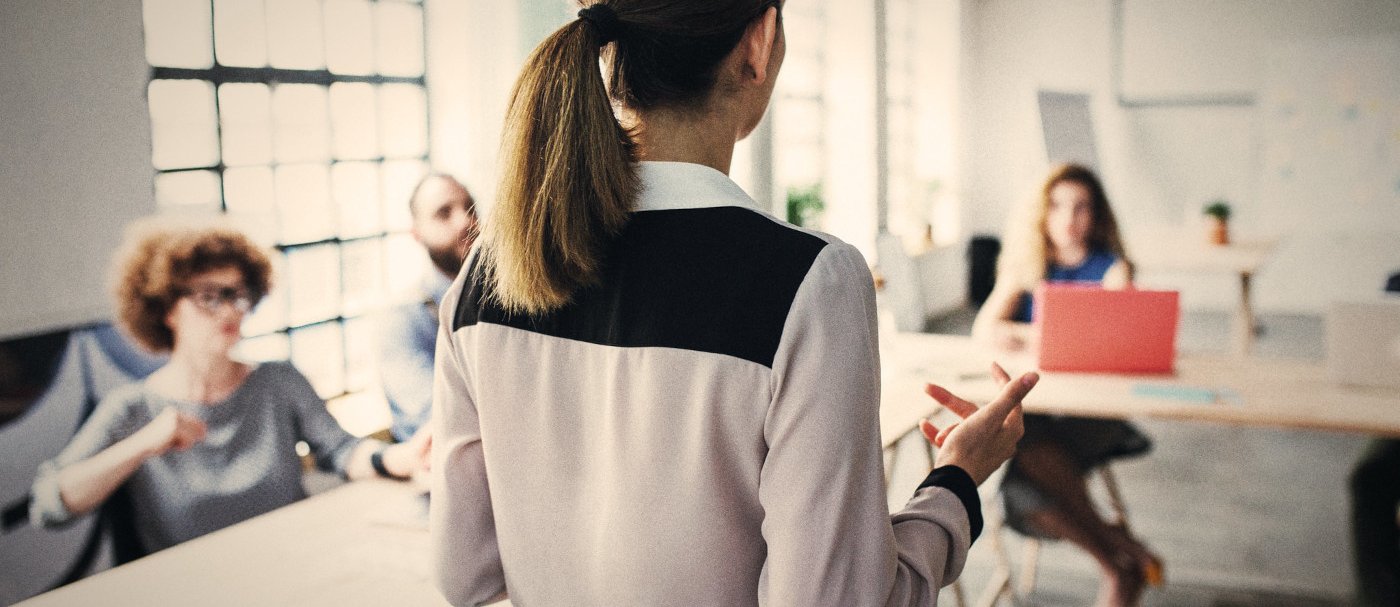 17/09/19
Tomorrow kicks off the start of the new academic year with the UOC now offering more than 22,600 tailor-made digital resources for its courses.
The UOC's learning resources form a core part of its educational model and comprise all the materials students need to complete the activities set in the classroom.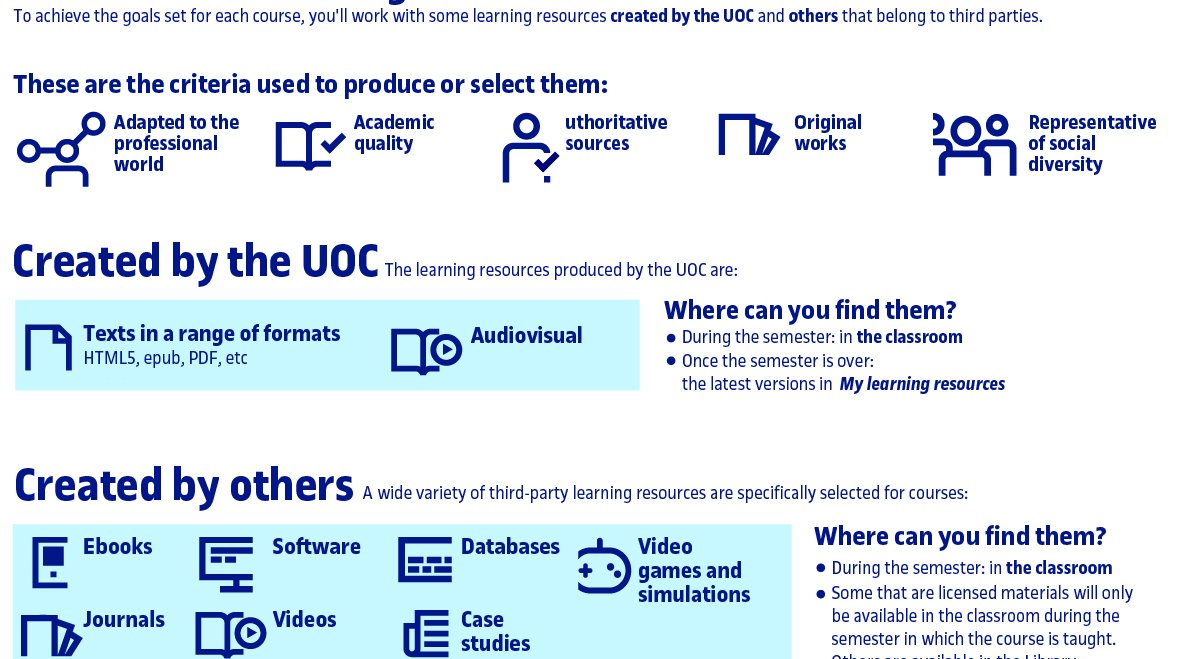 Before the start of the academic year, the teaching staff either commission new learning resources to be developed by the UOC or liaise with their designated course librarian to select materials already in existence.
The resources produced at the UOC
These are the newly created digital learning resources specifically devised for an individual course to support students in achieving the key skills. These fully digita resources are published in a range of different formats, making them adaptable to you and your learning style.
A team of UOC professionals work to ensure the quality of the materials and their compliance with intellectual property rights at all times, in a process that involves contacting suppliers, overseeing publishing, providing correction or design layout, and checking the final result with the teaching staff.
For this new semester, 1,660 materials have either been updated or newly created.
Selected external resources
Learning resources that have already been created and require copyright management services, such as, articles, software or case studies.
Management tasks have been carried out for a total of 14,000 learning resources in preparation for this new semester.
In some cases, subscription or prior purchase is also required for external resources through the UOC Library. Thus, in addition to the classroom learning resources, students also have access to a regularly updated collection of databases, books and specialized e-journals for their courses.
Over three million downloads were recorded on the digital platforms last year, equal to almost five downloads per minute.
New model of learning resources
The UOC is progressively working towards the provision of learning resources in a new, more visual design format – a content aggregator in the form of a mosaic. This semester we are offering 459 courses in this format.
This change of design is aimed at working with learning resources in accordance with the new PLA (Performance Learning Activity) model, which is characterized by posing challenges which are directly related to the professional context of the degree course, based on the acquisition of the required skill set. Each activity is oriented towards overcoming a challenge and contains the most appropriate selection of resources for its completion.
Remember that behind every visit to one of the classrooms' resources there is a series of tasks, including design, development and production, carried out by teaching staff, the eLearn Center, the Library and Learning Resources, and the technology team at the UOC.