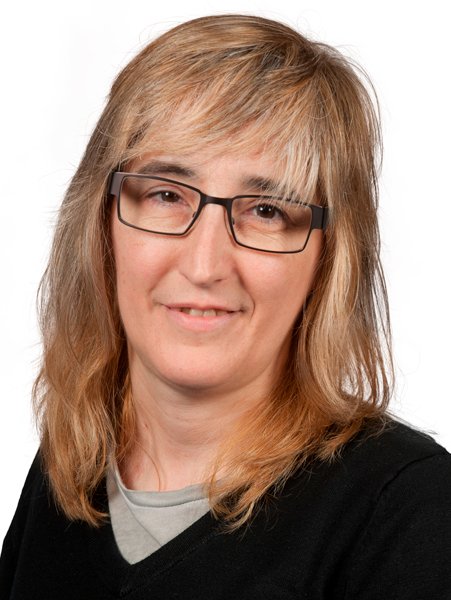 Pepi Capdevila
Operative group: 

Library Development

.

Collection
Work fields:
Collection, Student services, Catalogue quality, Library management system
How can Pepi Capdevila help you?
She is the Library's cataloguing expert and her work enables you to readily find the documents you are looking for. She coordinates, organizes and supervises registration and classification of resources in both printed and digital format, both in the UOC's catalogue and in the Catalan University Union Catalogue (CCUC).
She assures at all times the quality standards of the document collection and is responsible for generating and communicating the necessary statistical data and reports. She is the contact person with the Catalan University Service Consortium (CSUC) for cataloguing matters.
Like her other colleagues, she attends to the queries received by The Library Replies service.
Education and professional career
She studied for an official enginyeria tècnica degree in Industrial Engineering at the Universitat Politècnica de Catalunya (UPC) and, later on, obtained the Bachelor's Degree in Information Science from the UOC.
She has broadened her training with various courses specialized in cataloguing (COBDC, CSUC). Her career has also been focused on cataloguing in university centres. For seven years, she worked as a specialist at the UPC, after which she joined the UOC team.
Public profiles
Personal interests
I like spending my free time with my family and friends, be it to share a meal, visit the cinema, play padel tennis or watch any kind of sport, such as football (Barça, of course), tennis (Nadal) or motorcycling (Terol, Márquez and Pedrosa). I love travelling and try to get away for a break somewhere whenever I can. What I enjoy most is having fun with my nieces. I do my best to capture everything for posterity in a good photo.