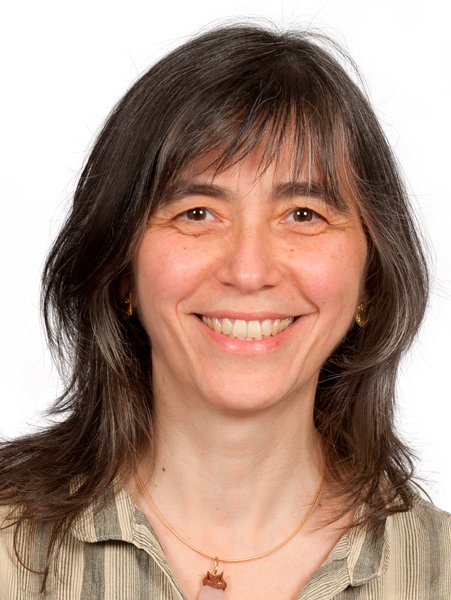 Magda Lizano
Operative group: 

Library for Learning

.

Information and Communication, Doctoral School
Work fields:
Advice and support for teaching staff, Learning resources, Design and editing assistance
How can Magda Lizano help you?
She is responsible for managing the UOC-produced teaching materials, that is, the learning resources commissioned by the professors and which are created ad hoc for each course (multi-format modules, wikis, blogs, audiovisual resources, etc.).
Magda is a specialist in tracking the publishing process and this integrates several tasks: from receiving the written material assignments to tracking all the materials so that they are ready when the semester starts.
She also attends to queries by students and faculty that are related with the learning resources.
Education and professional career
Magda holds an official llicenciatura degree in Teaching, and a postgraduate course in Educational Software, both from the University of Barcelona (UB), and she has taken third-cycle courses in the doctoral programme in Moral and Civic Education, also at the University of Barcelona.
Her professional experience has been focused on the educational sphere: in addition to taking part in different projects such as "Education and Democracy" with the Organization of Ibero-American States for Education, Science and Culture, she has been adjunct professor at the University of Barcelona's Faculty of Teaching.
Her career has been tied to the UOC for the last 20 years, specifically in the field of learning resources. She joined the Library team in 2011.
Personal interests
I like dancing jotas and traditional Aragonese dances. I also enjoy yoga, qigong and reading