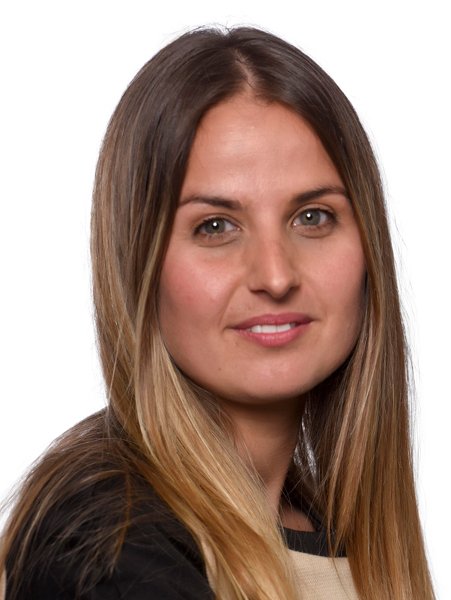 Esme Jaén
Operative group: 

Learning Resources Production

.

Production management
Work fields:
Publishing and multimedia production, Learning resources, Multi-format educational resources, Sequential website, WordPress
How can Esme Jaén help you?
The best learning resource for each course. Some of the classroom materials are specifically produced at the UOC and Esmeralda, as project manager, coordinates the different teams responsible this resource production.
Her daily tasks involve identifying the solution that best suits the requirements of the professor concerned, while adapting to the available budget and meeting the established deadlines. Once a project has been defined, she is responsible for assigning the tasks to relevant members of the production team and overseeing the process until the resource has been uploaded to the relevant classroom, ready for the start of the course.
Education and professional career
She holds a bachelor's degree in Teacher Training (UB) and is currently studying on the UOC's postgraduate course in E-learning Management. Having been immediately attracted by the publishing industry, and, more specifically, by didactic learning resources, she is focused on steering her training and professional experience in that direction. Her previous roles include working as a multimedia editor at Castellnou Edicions and she is co-author of a primary education Catalan language teaching guide.
She subsequently joined GEC and Oberta Publishing, companies which both form part of the UOC group, where she worked initially as an editor before becoming a project manager. She has spent almost ten years at Oberta, increasing her experience in editorial content and project management. Esmeralda is currently a member of the UOC Library team.
Personal interests
Esme enjoys mountain-biking, photography, travel and restoring old furniture.