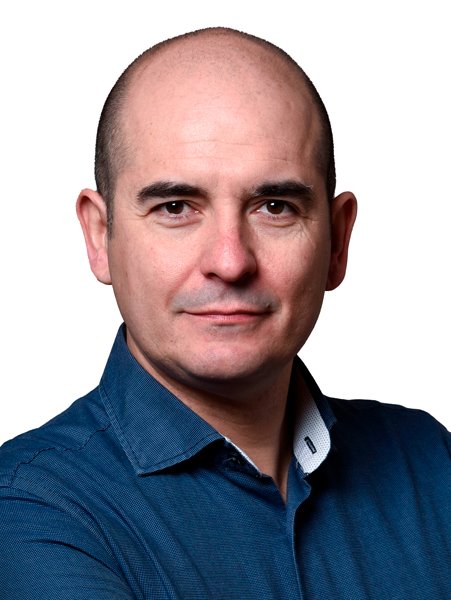 Ciro Llueca
Operative group: 

Research and Innovation

.

Deputy general manager
How can Ciro Llueca help you?
He is Deputy General Manager for Research and Transfer and director of Editorial UOC. His duties include help researchers, journals and publishing activities at the UOC to make the greatest possible impact in their fields and to enthuse the whole community with the spirit of open science.
Education and professional career
He has formed part of the university both as a student and as a teacher. He holds an official diplomatura degree in Library and Information Science from the University of Barcelona (UB), an official llicenciatura degree in Information Science from the UOC, a bachelor's degree in Law from the UOC and a master's degree in Digital Documentation from Pompeu Fabra University (UPF).
He has accumulated some 20 years of professional experience in both public and private centres, libraries, archives and cultural centres. He has worked with ELIS, the largest international open access repository about information science. He was formerly Director of the Library and Learning Resources department (2015-2022).
He has also worked concurrently as a teacher in several centres, in Catalonia and Latin America, and he is an adjunct professor at the UB; he combines this task with his role as director of the UOC Library.
He currently combines his roles as Deputy General Manager for Research and Transfer and executive director of Editorial UOC with coordination for the Libraries and Intellectual Property working group of the Spanish Federation of Societies of Archivist, Librarians, Documentalist and Museology (FESABID).
Furthermore, he is a member of the advisory board for Anuari de Biblioteques, Llibres i Lectura, a University of Barcelona publication and the Official Association of Librarians-Documentalists of Catalonia.
Personal interests
Reading. Audiovisual. Tango.