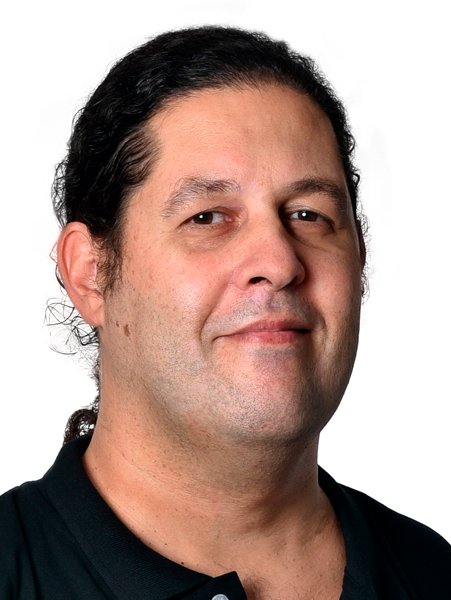 Carlos Lavatelli
Operative group: 

Library Development

.

Communication and projects
Work fields:
Collection, Student services, Web analytics, Website layout
How can Carlos Lavatelli help you?
One of the UOC Library's aims is to make sure that the information we publish on the website about our resources and services is visible, accessible and easy to understand so that more people visit it. Carlos is responsible for maintaining and implementing changes to the website, developing communication strategies and improving the service.
He forms part of the Development of Library Services, which provides cross-departmental support to the rest of the team.
Education and professional career
He was born in Argentina and has lived in Brazil, Italy and Hungary, and in Catalonia since 2002.
He graduated as a History professor from the National University of Córdoba (Argentina) and has since completed several courses on web development and computer science in his home country and in Italy. When he arrived in Barcelona, he started working with the UOC and with its affiliated companies, where he is responsible for tasks such as information processing for learning resources, managing the institution's websites and publishing UOC news articles, as well as academic publications and image processing. He joined the UOC Library team in 2018.
Personal interests
He loves reading literature and essays on political and social sciences, and art films such as Ulysses' Gaze. He lives for music and his taste ranges from Beethoven and Vivaldi to rock and metal. He is a union delegate for the CGT union. He believes in freedom as the foundation of social transformation, equality between all people, social justice and the protection of our planet.