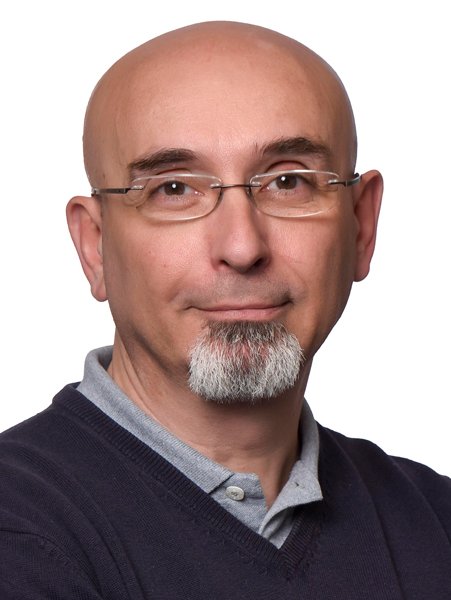 Carles Manuel Riu
Operative group: 

Learning Resources Production

.

Production management
Work fields:
Publishing and multimedia production, Learning resources, Multi-format educational resources, Information graphics, Transcription
How can Carles Manuel Riu help you?
Carles is responsible for managing the production of a selection of the learning resources created in-house at the UOC, which are destined for the classrooms. He is involved in all stages of their conceptualization, from the initial planning and budget outline, right through to the final implementation of the resource, all contributing to the development of students' knowledge and competitiveness.
Carles also manages the editorial production of some of the scientific journals that publicize UOC research, namely Artnodes, Oikonomics and IDP. Open access academic journals are the main communication channel for disseminating our University's expertise.
Education and professional career
Carles has an extensive background in the world of publishing, which is invaluable when it comes to carrying out his current role.
He began his career as a layout designer, subsequently making the move into publishing, where he was initially involved in developing projects for the company Promocions i Publicacions Universitàries and, later, working as head of production for a variety of companies, such as Bullet and Estudi Balmes.
Personal interests
His interests are very diverse: above all, photography, but also reading, theatre, and DIY projects, among other things.