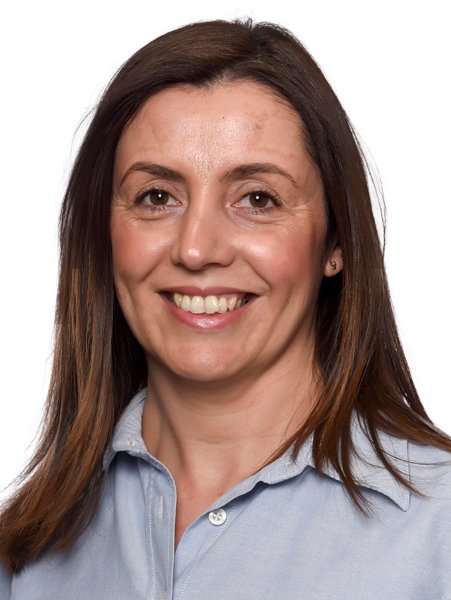 Ana Recasens
Operative group: 

Learning Resources Production

.

Management
Work fields:
Publishing and multimedia production, Learning resources, Multi-format educational resources, Quality control, Organization and planning
How can Ana Recasens help you?
As director of operations, Ana is responsible for managing the UOC's in-house learning resource production, while ensuring the highest-quality standards, meeting deadlines and delivering the services in line with the annual budget.
Ana leads a team of coordinators, project managers and specialists, working alongside them to plan the production process as a whole, ensuring that the range of learning resources are ready for the start of the semester.
Education and professional career
At university she studied Public Management and Administration (UPF) and her career path has always been closely linked to the area of e-learning. She first became involved in education in 1997 through Aula Activa, a joint project developed by the RBA, the UOC, TV3 and La Vanguardia, based on university extension courses.
She subsequently joined Oberta Publishing (formerly Eureca Media), a UOC group company that offers innovative online education solutions. Ana worked at Oberta Publishing for more than fifteen years in a variety of roles including planning specialist, content coordinator and operations director. She is currently a member of the UOC Library team.
Personal interests
She is passionate about interior design and enjoys spending time watching programmes and looking through magazines on the subject to keep up-to-date with the latest trends. She has also always loved the sea and cannot be away from it for long.