Ready, steady, go! Some resources to make sure you start the semester in the best possible way
Subject: 
Multidisciplinary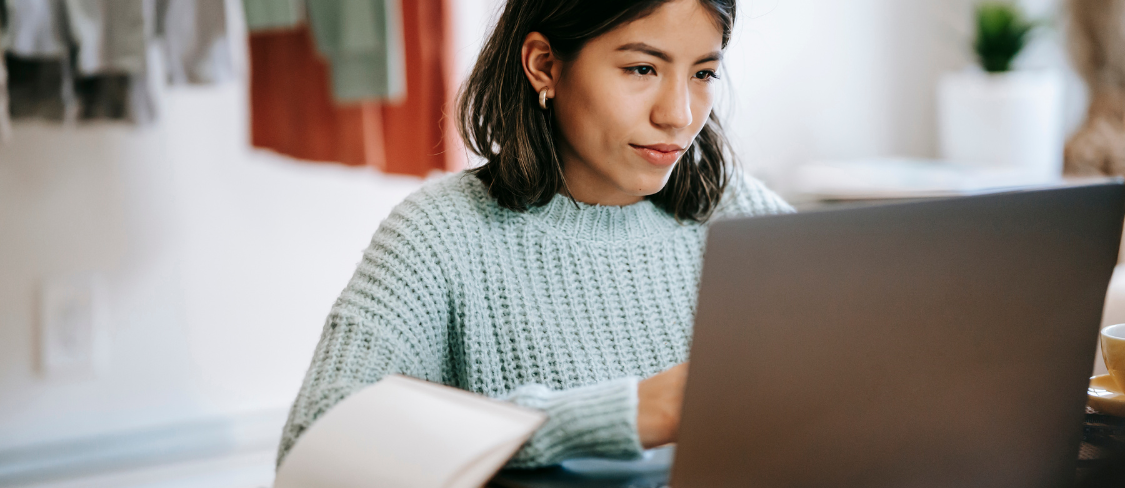 27/03/23
Welcome to the second semester! Here are some Library resources to help you search for information or do your assignments
Take the chance during these first few days of the new semester to find some tips and resources that you may find useful for your activities and final projects. You can always find them in the Library by simply clicking on the Library button of the Virtual Campus or by entering the URL biblioteca.uoc.edu in your the browser.
Use citations and references correctly
When using someone else's idea or an excerpt of their work in your assignments, you must always cite the author and the source. This Library page explains how to do this properly, with real examples for citing and drawing up bibliographies for your assignments in accordance with the APA, Vancouver, Chicago and Harvard referencing styles or the ISO 690 standard.
Learn how to cite different types of content in both physical and digital format, including anything from books and articles to tweets, images or software.
Find the answers to your questions about copyright
What is plagiarism and how to avoid it? Can you use someone else's image in an assignment? Or in a personal project? Who owns the rights to your assignments and activities, and can you publish them? Do you know the differences between copyright and Creative Commons? The Library's Intellectual Property page provides the answers to questions such as these on copyright.
View Library contents in your field of study
Collections of e-books and e-journals, databases, case studies and newspaper archives, to name but a few. Collections of specialist contents in your field of study are available from the Library at any time.
If you find a resource you're interested in, click on Add to favourites (this will appear after logging into the Library website). All the contents you have saved will then be available for you to view from the My favourites section of the Library website.
Find out about a few tips for searching for information
The Library contains thousands of resources that have been specifically selected for their quality and relevance to the university's areas of study. All this information is available through the Library search engine. This page covers what steps you need to take to perform a good search; it has contents to help you and video tutorials to show you the ropes.
Prepare your activities and final projects
Take a look at the page with services and resources specifically aimed at students. Here you can find out how to search for information. The page also has tips and contents to help you produce high quality activities and final projects. For example, if you need inspiration when it's time to start on your project, you can find a selection of the best final projects submitted by other students.
Learn more about a particular topic
The Library guides present selected contents curated by a team of librarians on topics of interest to the university community. Examples include resources for any questions you may have about English or to learn about the world of cryptocurrencies, video game development or how to recognize fake news.
Using the Library services
Here you will find guidance to help you search for information. If necessary, we can even help you find specific books and articles that cannot be found through the search engine.
If you have any questions, feel free to get in touch with the Library Replies service.