Take advantage of World Book Day with these literary recommendations
Subject: 
Multidisciplinary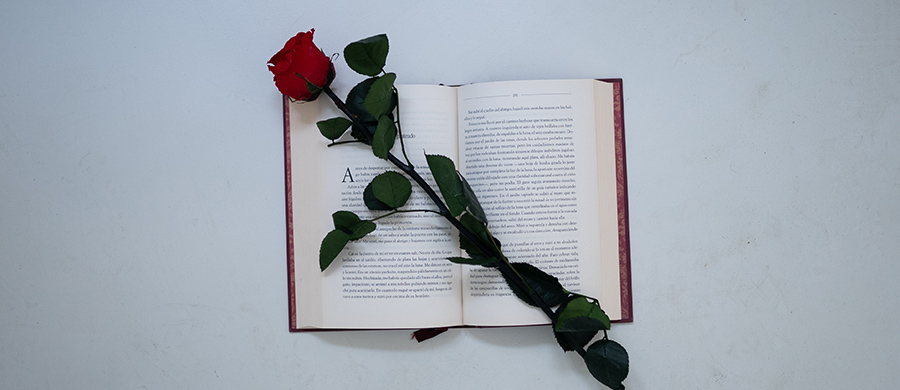 23/04/21
Discover Editorial UOC's latest publications, the Faculties' proposals and sites where you can find new reading material in open access.
The biggest day of the year for bookworms is approaching! As is our annual custom at the UOC, we propose a number of recommendations to celebrate World Book Day.
We review the latest offerings published by the University's imprint, which are available to read at the Library, and experts from the Faculties suggest a number of very interesting titles. We also cover a selection of projects that provide free digital books and we invite you to take part in activities on the UOC's social media.
Happy reading and enjoy World Book Day!
Eight new Editorial UOC publications
You can access these books, which have just been released, at the UOC Library with your Virtual Campus password.
Now that you are familiar with Editorial UOC's latest publications, we propose a game to choose one of them. On World Book Day access the University's Instagram account and make a video capture so we can share what UOC book you are reading.
The recommendations of the UOC's Faculties
Experts from the University have chosen a selection of books that are perfect to study each of the fields of the Faculties in more depth.
Books in open access
There are many portals that allow you to freely consult their books. Here is a selection:
This project forms part of the non-profit organization Internet Archive. It offers hundreds of books in different languages available to digitally borrow or download. Books in the public domain can be consulted online without restrictions or downloaded in PDF, EPUB, MOBI, Daisy or plain text formats. Its collection is home to all literary genres and offers both classic and contemporary books.
This digital library offers more than 2,000 titles that you can read for free. This is because most of the works are public domain, in other words, their copyright has expired and they can be viewed freely. You can read the books on the website or download them in PDF, ePub or Kindle format. They are all available in Spanish. The platform also stands out for its visual, intuitive design and the complementary information provided about the authors and their works.
This non-profit independent publishing project republishes Spanish-language, public domain books (for which the legal rights of use have expired) in ePub format, so that anyone can get their hands on them easily and free of charge. The unique feature of the website is that it recovers titles that are otherwise difficult to access, either because they no longer belong to a catalogue or because little dissemination is made of them. The texts were originally published in the newspaper between 1874 and 1929.
A web portal for downloading free e-books in Spanish. Rediscover such classics as Alice in Wonderland by Lewis Carroll and Sparkling Cyanide by Agatha Christie. The Elejandria web portal aims to promote culture and distribute humanitys great classical works in a visual, ordered and simple way. Most of the authors are classics of world literature, but it also includes books currently in the public domain with free distribution licences. The books can be viewed alphabetically by title, author or category, and are available in PDF, ePub, MOBI and Kindle format.
A collection of 80 outreach titles on social sciences that take a closer look at communication or psychology.
For more reader recommendations follow the hashtag #SantJordiUOC on the University's institutional social media.