Are you studying and interested in internship opportunities? The Library has created seven new positions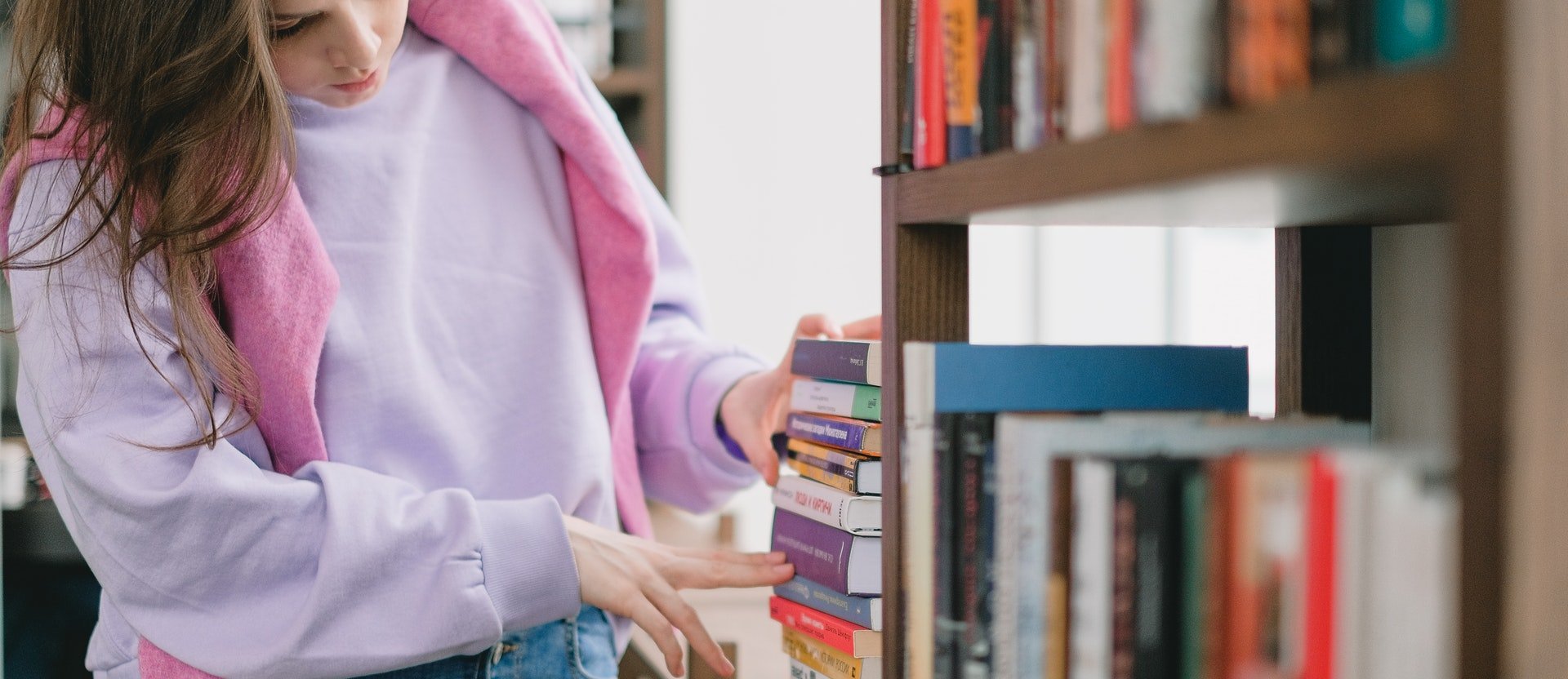 20/07/21
The internships are all paid and related to the world of librarianship and documentation, communication, data analysis and content editing
The internship will take place online, although we may ask students to attend occasional in-person team meetings
Students from the UOC or other universities can now register for a range of new internship opportunities with Library and Learning Resources.
In total, seven​ non-curricular internship options are available, all of which have flexible timetables so that students are able to combine them with their studies, providing an active learning opportunity to work alongside our team of over 60 professionals.
Take a look at the internship opportunities available. If selected, your internship will be completed between September 2020 and July 2021.Are you the candidate we're looking for? Register your interest
Research assessment
Neus Milán, internship tutor:
"As an intern, you will help to promote the research being conducted at the UOC specializing in the areas of e-learning and the information and knowledge society, as well as e-health"
Responsibilities:
You will work alongside our team of librarians in compiling indicators in order to assist researchers when applying for research funding and generating scientific production monitoring reports.
You will learn about the latest altmetric, or alternative metrics, trends. These are indicators that help analyse the impact of scientific articles or the interest they are generating on social media, for example, with a tweet or Facebook or blog post.
Data analysis and management
Maria Abad, internship tutor:
"This is an opportunity to gain experience in one of the most innovative areas of the job market with an extremely high demand for qualified professionals"
Responsibilities:
You will assist with data analysis and mining, working on the Library's indicator map and learning about the different data sources and operating systems.
Your tasks will also include data visualization to facilitate reporting with Data Studio, Power BI and other tools.
Creation and content editing
Sandra Pérez, internship tutor:
"A creative internship programme which enables you to put the knowledge you have acquired during your studies into practice. Observe and give us your ideas, we want to hear your thoughts"
Responsibilities:
You will write news items and content for the Library's website. This will help us to promote our resources and services and provide students, teaching staff and researchers with information of interest in relation to their area of academic activity.
You will produce short audiovisual clips and infographics to promote the Library's services and resources using software such as Premiere, After Effects, Photoshop and Illustrator.
You will assist with the management of the @UOCBiblioteca Twitter account.
Learning resource language review
Rut Vidal, internship tutor:
"You will become familiar with linguistic quality analysis methods and strategies, which is a fundamental aspect of the work done by a professional language consultant"
Responsibilities:
You will assist with ensuring the quality of the learning resources produced by the UOC by carrying out language reviews of the texts.
You will check content written in Catalan and Spanish for linguistic accuracy (spelling, grammar, vocabulary and graphic and typographic conventions) and help with tasks related to the identification and resolution of translation issues.
Learning resource selection
Aida Camps, internship tutor:
"You will get an insider's view of the librarian's role within the UOC's educational model, working alongside the teaching staff on tasks related to the research, selection, acquisition, production and evaluation of learning resources"
Responsibilities:
You will help our library team assist the teaching staff with the selection of the best learning resources for teaching.
You will participate in the selection of relevant sources of information targeted at the requirements of our different audiences.
Management of the Library's digital collection
Mireia Pérez, internship tutor:
"An opportunity to learn in an environment that differs from that of a traditional university library, working alongside a team with many years of experience of managing digital format resources"
Responsibilities:
You will analyse the way our users use the Library's content, from its electronic books and journals to its databases. You will also learn how to use data visualization software to compile reports.
In addition, you will help with collection management tasks: locating content, platform analysis and contact with publishing groups. You will also assist with the implementation of a new resource manager.
Aplicació de la perspectiva de gènere en els recursos d'aprenentatge
Mireia Castillón, internship tutor:
"You'll learn about what the UOC Library is doing to build the gender perspective into our university's teaching and research"
Responsibilities:
Identifying learning resources that address women's studies, gender, feminism and sexuality.
Creating tools and resources to help mainstream the gender perspective in our teaching and research.
Preparing reports on the gender mainstreaming-related actions carried out by the Library and Learning Resources team.
Key points
Where do the internships take place? The internship will take place online, although we may ask students to attend occasional in-person team meetings at the internship centre, located in the UOC's Barcelona centre (Rambla del Poblenou, 156). ​
Will I be paid during my internship? Yes you will. UOC students receive a gross salary of €5 per hour.
What are the conditions for applying? You must be actively studying on a bachelor's degree, master's degree, postgraduate degree or specialization course for the duration of the internship. Bachelor's degree students need to have successfully completed over 50% of the programme's credits.
How do I apply?

If you are a UOC student, go to the internships tool and select the Non-curricular internships at the UOC option. Register to access the list of opportunities available.
If you are a student at another centre, email your CV to coopedu@uoc.edu, making sure you include the name of the internship opportunity you are interested in applying for.
For more information, visit Procedures / Non-curricular internships.