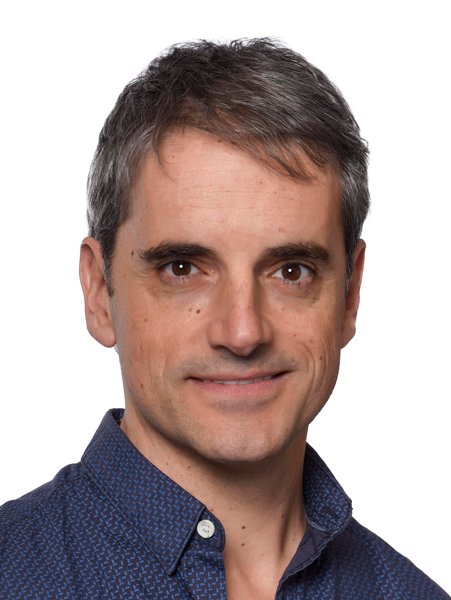 Xisco Segura
Operative group: 

Learning Resources Production

.

Production management
Work fields:
Publishing and multimedia production, Learning resources, Multi-format educational resources, Audiovisual
How can Xisco Segura help you?
The classrooms provide students with access to a variety of multimedia learning resources created in-house by the UOC, which range from text-based modules to course-specific presentation videos. Xisco is specifically responsible for the production of audiovisual resources.
He helps professors identify the best solution for their specific course and provides support with regard to finalizing the script. He then liaises with both the professor and the production company throughout the project production and editing process.
Beyond that, Xisco also oversees the filming, editing and completion of the learning resources, as well as advising other colleagues on audiovisual language and formats.
Education and professional career
His face might be familiar to you. Xisco holds a bachelor's degree in Performing Arts (Institut del Teatre) and has participated in a variety of audiovisual projects as an actor, presenter and creator. He has also presented, produced and directed formats for television. Xisco is currently a member of the UOC Library team.
Personal interests
He is a film enthusiast and also enjoys going to the theatre, listening to music, reading, travelling and playing board games.