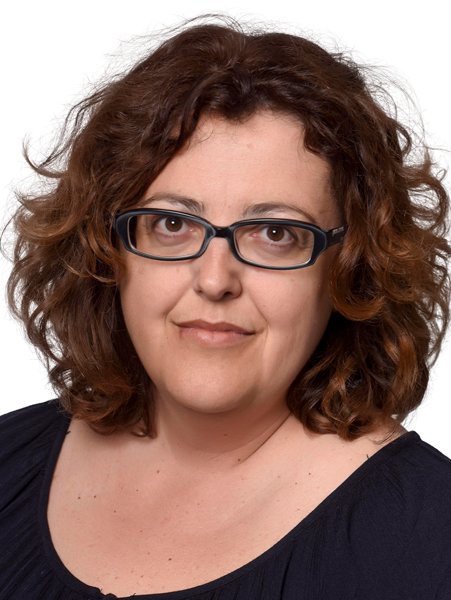 Rut Vidal
Operative group: 

Learning Resources Production

.

Coordinator
Work fields:
Quality control, Organization and planning
How can Rut Vidal help you?
Some of the resources found in the classrooms have been specifically produced by the university.
Rut is in charge of managing the work of the team that handles these resources and makes sure they're in the classrooms when courses start. She's also responsible for the quality of the learning resources.
Education and professional career
Her professional life has always been linked to words in one way or another, as a philologist, as a linguist and as an editor. She holds a bachelor's degree in Catalan Philology (UB) and is a sworn translator. She has a thirst for knowledge and, as such, has also completed courses on theoretical linguistics, editorial project management, copyright and intellectual property.
She has previously worked at leading linguistic institutions on normative projects such as the Diccionari de la llengua catalana and Gramàtica de la llengua catalana, produced by the Institute of Catalan Studies (IEC); and in linguistic consulting, supervising the responses from the Government of Catalonia's Optimot service.
In 1999, she joined the UOC group company, Oberta Publishing (at that time Eureca Media), as a linguistic specialist and manager of the Catalan Language department, later making the move into the world of publishing and going on to take up her current position of project director for the UOC Library in 2013
Personal interests
She very much enjoys reading, writing and also cooking. She writes her own blog on cooking and literature, which takes up much of her free time, and is also currently studying narrative writing at the Ateneu Barcelonès School of Writing.