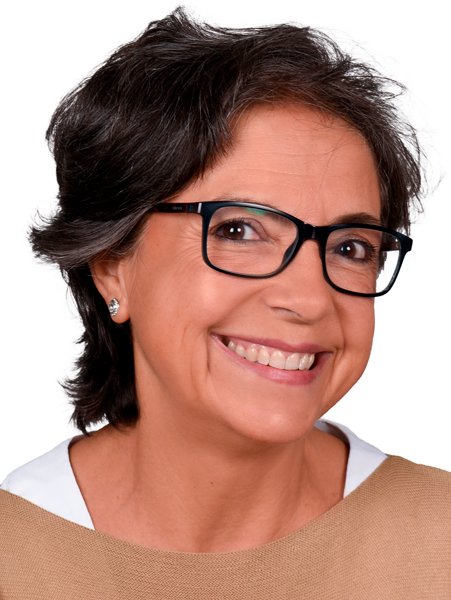 Roser Leal
Operative group: 

Office of the Deputy General Manager (Research and Innovation). Open Science

.

Editorial UOC
How can Roser Leal help you?
The UOC, through Editorial UOC, publishes university textbooks for students, and informative books and books of essays and research for faculty members. Roser is Editorial UOC's sales director, taking responsibility for marketing all of the books they have published since 1994: new items and collections in both paper and digital format.
Roser is also in charge of communicating with authors to handle contractual matters and rights clearance, and acts as a key spokesperson at presentations and other institutional events held by Editorial UOC. Her cross-disciplinary strengths and professional experience enable her to assist with consultations in other areas, including production, administration, recruitment and communication/press.
Her experience in the publishing industry has turned her into a walking memory of Editorial UOC and forged her into a key figure among institutions involved in the world of books, such as the Publisher's Guild of Catalonia, the Catalan Publishers' Association, the Association of Spanish University Publishers (UNE) and the Spanish Reproduction Rights Centre (CEDRO).
Roser has a hand in all publishing proposals and services; she assesses them, drafts fair budgets and updates publishing plans year after year.
Education and professional career
Roser has been engaged in the world of books for over 35 years. She has worked as a bookseller, promoter, area salesperson, distributor, press officer, associate publishing manager and sales manager at leading industry companies: Espasa-Calpe, Santillana, Grijalbo-Mondadori and, since 2001, at Editorial UOC.
In an industry in a constant state of flux like publishing, her learning and training never end. Emerging technologies and new content formats (podcasts, audiobooks, e-books, etc) have led her to take on specific and progressive knowledge, enabling her to offer products in the best condition possible and meet the main objective, which is, in this case, to sell books!
Personal interests
Spending time with family, reading, films, chatting, walking, dancing and learning.