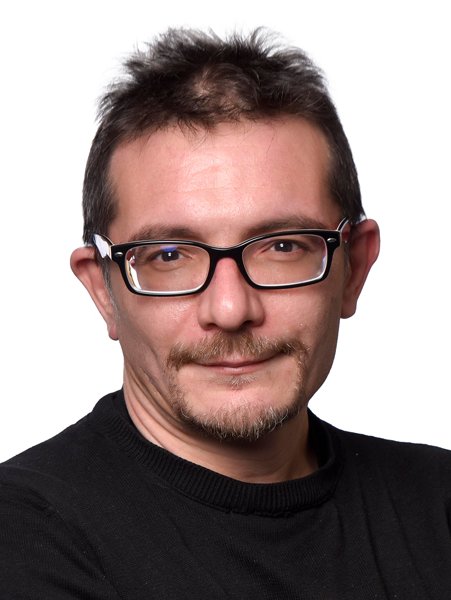 Gustavo Fernández
Operative group: 

Library for Learning

.

Health, Psychology and Education Sciences resource manager, ICT skills​, vocational training
Work fields:
Advice and support for teaching staff, Learning resources, Design and editing assistance
How can Gustavo Fernández help you?
The UOC Library is the home of the learning resources kitchen. Some of the materials that you can find in the classroom are outsourced to experts in the subject and are created specifically for each course; they are multiformat contents such as wikis, blogs, manuals or videos.
Gustavo is responsible for monitoring the process of publishing the resources produced by the UOC for the classrooms of the Faculty of Psychology and Education Sciences, Faculty of Health Sciences, vocational training and ICT skills-related subjects. His duties include the receipt of teaching materials from the authors and ensuring that delivery deadlines are met. He also collates and manages assignments for new learning resources from teaching staff.
Gustavo also identifies areas for improvement in the software used for managing learning resources and, to support teaching staff, he prepares tutorials on how these tools work.
Education and professional career
Gustavo is specialized in computer science and has taken a number of courses in programming and office automation. In the year 2000, he joined the team at Oberta Publishing, formerly Eurecamedia, to take charge of the layout of teaching materials in web and video format, using tools such as Build, DocBook, BuildPipeline and Editorial UOC's Multiformat.
Personal interests
He likes cycling, music and dancing. He is particularly happy when riding his motorbike.